Elizabeth Churchill, an Aptos High junior, set personal records in three events and won the high jump at the Central Coast Section Track and Field Championships, in a crazy year where COVID-19 put the season in jeopardy.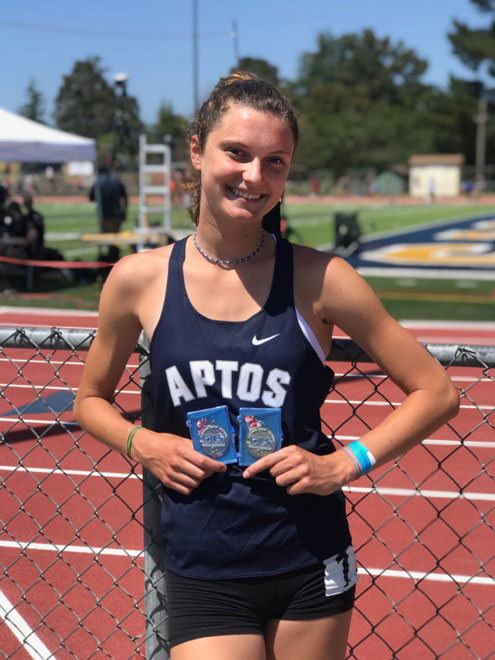 Elizabeth ignored that and stuck to her routine.
Her dad Kurt said she went to practice every day "and it paid off."
She was the only Santa Cruz County Athletic League athlete to place first in the competition, which took place June 19 at Soquel High.
Her top event, the high jump, she made it over the bar at 5-foot-6-inches.
She took second in the 100-meter hurdles in 16.09 seconds. Her previous best was 16.62.
She took seventh in the long jump, leaping 16 feet, 8 and 1/4 inches.
Elizabeth garnered 20 points for the Aptos girls, which tied for sixth place.
Nice going!
Photos courtesy of Kurt Churchill
(Visited 14 times, 1 visits today)