Times Publishing Group Web Design, Development and Marketing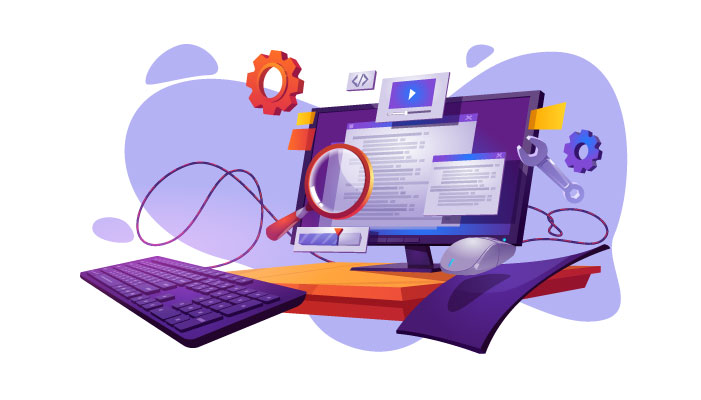 Are you in need of a website for your company?
Do you want to re-vamp your existing website?
You have come to the right place at TPG Web Design we will take your unique ideas and transform them into a work of art. With a 27 year reputation on our community of delivering top notch products we will meet all of your design needs quickly, reasonably and with a name you can trust.
How? We want to fulfill each clients vision into real-life experiences on the web. Our team uses cutting edge technology and the best practices to create custom websites and aid in the branding of your company. We will focus on branding your company through your website by developing and advancing your message.
Why? Our goal is to design functioning interfaces while keeping the design aesthetically pleasing. We are aware of design trends and want to encourage engagement from users and consumers across all digital platforms.
Services we offer include but are not limited to web design, web development.
Web Design and Development

A website is one of the most vital attributes to the success of your business, which is why we work hand in hand with you to create the best website for your company. A website is another marketing tool that's used to drive business and create brand exposure.

Search Engine Optimization

Our team specializes in SEO and we can help your website move up in the ranks and stay there on a local and national level through a specific search engine campaign.

Social Media Management

TPG helps businesses use social media marketing to increase brand awareness, engage with customers and build conversions. We can create your social media strategy and then design, manage and monitor your social presence. If you already have active pages on social media, we can help you by taking the burden of management off your hands and even take you to the next level with a refreshed, brand orientated strategy.

Digital Marketing

We can build and develop the visibility of your business through a variety of digital marketing services. Creating relevant and valuable content is key to connecting with your customers and doing it digitally should be an essential component of your branded marketing strategy.

Email Campaigns

Connect with your customers by sending out a regular newsletter. We can design, develop and implement this added value for you while growing and organizing your contact list.

Branding

We hear what you're saying about your brand, we want to walk through a series of questions to determine important factors as to where your brand currently is and where you're wanting to take your brand.

Graphic Design

It's a competitive world out there, top notch graphic design to create a lasting first impression is what will set you apart from fellow competitors. Our design team will work collaboratively to give your company the total package when it comes to branding. From logos to print work, we will deliver effective, inspired and intelligent work for your brand.

Photography and Videography

Leave the lens to us, photos are one of the most important aspects to a successful brand. Modern websites rely on the presence of large and captivating images. We will create the perfect staged photo shoot to get top notch results. Websites and social media platforms can benefit from having a video presence. A short video in the background, overview of the company, demonstrations, and much more can add value and appeal to your brand.

Content Creation

Digital Media is only as effective as the content it holds. This is why we offer custom writing, illustrations, photography, videography, and iconography. High quality content will make your website and social media platforms stand out amongst competitors.

Project Planning

We will work side-by-side with you to develop a strategic plan to bring your ideas to life. Together, we will carefully craft a plan that best suits your business and brand.
(Visited 957 times, 3 visits today)