This is the season to reflect on events of the past year and to plan for the future.
Although December is generally busy with holiday shopping and celebratory preparations, it is an excellent time to review one's financial situation for the coming year(s).
Edward Jones is a national company with representative offices throughout the county and five offices in the Scotts Valley area.
•••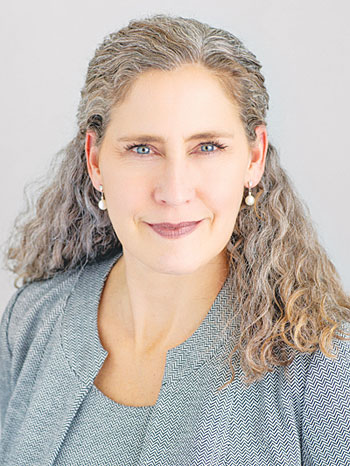 Cheryl Rebottaro, who has received the AAMS® and CRPC® designations from the College for Financial Planning®, has been with Edward Jones since 2010. By day, her goal is to help people with their financial needs, including investing, savings for college, life insurance, retirement planning, long-term care insurance, and estate strategy. By night, however, she has been known to entertain the local community singing with local bands.
Cheryl's goal is to have a comprehensive, holistic multi-generational planning approach helping clients to build, distribute, and pass on their investments. Her business has continued to grow every year but there is room for more clients.
She can do Zoom meetings, telephone conferencing, and even meet in person with the appropriate Covid precautions.
Contact: Cheryl Rebottaro, AAMS, CRPC, 221 Mt Hermon Road, Suite F, Scotts Valley, CA 95066.
Email: [email protected] or call 831-461-9311.
•••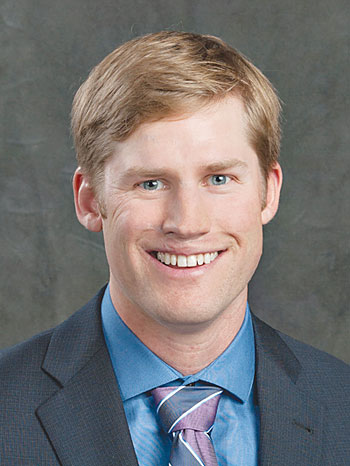 Ivor Thomas has been in Scotts Valley for more than 10 years and with Edward Jones since 2015. He is originally from Lebec, California, and received his B.A. degree at Azusa Pacific University.
The most important thing to Ivor is to learn what is most important to his clients; after listening carefully to each client's unique needs he creates a personalized strategy just for them. He also excels at explaining complicated concepts in an easy -to-understand way.
In his spare time, Ivor loves to scuba dive and helps teach scuba classes. He is also a long-distance cyclist and avid reader. He and his wife, Erica, cycled the Lewis and Clark Trail from Portland, Oregon to Iowa and also rode the Pacific Coast Highway from Portland to Santa Cruz.
He has 2 children: a 3-year-old son, Elijah, who also loves to bike and a 3-month-old girl, Lorena, who loves snuggling and keeping Ivor and Erica up at night.
Contact: Ivor Thomas, 5403 Scotts Valley Drive, Suite C, Scotts Valley, CA 95066.
Email: [email protected] or call 831-438-2168.
•••
Aaron Brandt grew up in Bakersfield and moved to Santa Cruz in 1993 to attend UC Santa Cruz. He studied computer science and art history while working as a restaurant manager. After 17 years in the service industry, in 2008 he transitioned to Wells Fargo, leaving in 2012 to join Edward Jones.
Aaron says, "My father forced me to begin investing at 16. I didn't know what it was or want to do it, but I did, and after several years of blindly contributing, I opened my eyes to it and saw the benefits, wanting to learn more. That is part of how I transitioned into finance. One of my greatest joys is seeing the look on the faces of my clients' kids when I show them the power of investing over long periods of time, specifically 40 years."
He and his family love to get away on long camping trips in the summer, visiting as many national and state parks as they can.
Contact: Aaron Brandt, 6630 Highway 9, Suite 102, Felton, CA 95018.
Email: [email protected] or call 831-335-8158.
•••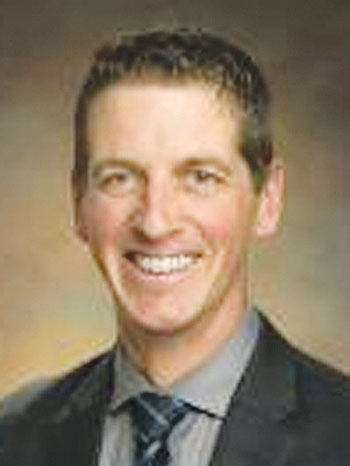 Zach Brown is originally from western Washington, attended Seattle Pacific University, while his wife-to-be attended University of Washington. Upon graduation they married and moved to Alaska, where Zach taught high school Spanish, ran a painting business with his wife, and they had their children, who are now 19 and 17. After a year back teaching in Washington, he then started with Edward Jones in Hawaii in 2005.
Zach says, "We love guiding clients to feel secure about their financial future so they can live generous and abundant lives!"
Today he loves adventuring via bicycle solo or with friends and family. When their children were younger they had a Vanagon that they used for camping trips. Now both kids want to have van themselves someday to create great memories.
Contact: Zach Brown, CFP, 5619 Scotts Valley Drive, Suite 120, Scotts Valley, CA 95066.
Email [email protected] or call 831-438-2778.
•••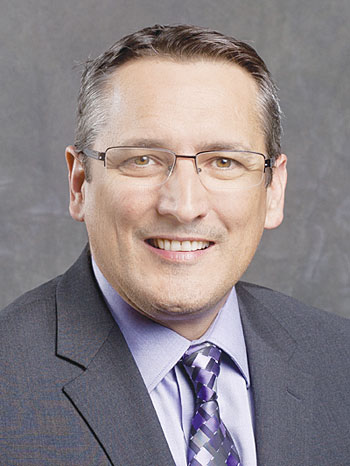 Alan Gale was born on an Air Force base in Chandler, Arizona. He lived all over the U.S. and Asia in the 1970s, settling down in Felton around 1975.
For his undergrad degree he majored in political science and minored in constitutional law. He also has a master's degree in business administration. He's been investing since the 1990s, and three years ago became a financial advisor.
Alan decided to leave a 22-year career at a Fortune 500 company in Silicon Valley to focus on helping people and moved to Edward Jones.
He plays guitar and sings in a rock band. He spent 20 years racing dirt bikes, cars, and bicycles, and once stood on the footsteps of Mt. Everest. "All of that pales in comparison to being married to my wife and best friend for 24 years and experiencing being a father to our two boys (19 and 22 now)," he says.
Contact: Alan Gale, 5619 Scotts Valley Drive, Suite 100, Scotts Valley, CA 95066.
Email: [email protected] or call 831-438-0719.
(Visited 196 times, 1 visits today)