Care From The Heart, a locally owned in-home care services company in Santa Cruz, is recognizing people who have helped during the COVID-19 pandemic with "Gratitude Treats" — a box of cupcakes or cookies and brownies made by locally owned Buttercup Cakes and Farmhouse Frosting.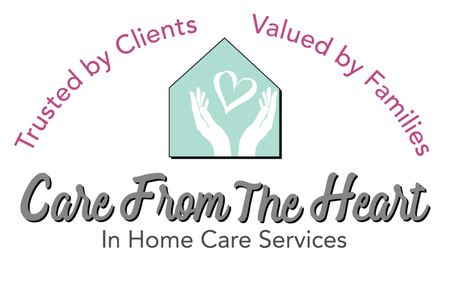 The first delivery was made June 19 to the employees of Santa Cruz County Bank, which helped businesses secure Paycheck Protection Program loans to keep 29,000 employees on the payroll.
Jackie Tucker, owner of Care From the Heart with her husband Jeff Tucker, called the employees at Santa Cruz County Bank "economic first responders" for processing Paycheck Protection Program loans for our community.
"Because of Santa Cruz County Bank's responsiveness to the crisis and their dedication and commitment to the community, our business is able to stay open and operate during these challenging times," she said. "Thank you."
On July 10, a delivery of Gratitude Treats was made to employees of the Sutter Maternity & Surgery Center, nurses at the Palo Alto Medical Foundation Clinic in Santa Cruz and the Dominican Hospital Case Management Department.
Gratitude Treats were delivered to the Dominican Home Health Clinic in Capitola, too.
Gratitude Treat boxes can be purchased at www.carefromtheheart.net for $25 or $30, which includes delivery countywide with a personalized note from the sender.
Santa Cruz Vac & Sew has teamed up with Care From The Heart for a thank-you program called "Lunch with Friends."
This program is designed to recognize responders who are working tirelessly during these challenging times by providing them with nutritious boxed lunches from the food truck Ate3One.
The first delivery was made June 26 for 150 employees of Dominican Hospital.
For every facemask sold by Santa Cruz Vac & Sew, the business will donate a portion of each sale, which is matched dollar-for-dollar by Care From The Heart, to buy the boxed lunches.

Nick Szluk, owner with Clare Markovits of Santa Cruz Vac & Sew, said he plans to extend this program to other "first responder" organizations. He hopes to get other local businesses involved.
To order a box of Gratitude Treats' baked goodies call (831) 471-8802 or visit www.gratitudetreats.com.
•••
To support Lunch with Friends, visit Santa Cruz Vac & Sew, 806 Ocean St., Santa Cruz or www.SantaCruzVacnSew.com or call 831-464-8181.
(Visited 7 times, 1 visits today)