By Steven Allen
2020 was not a good year for baseball. Schools were closed, social distancing protocols were in place and field space was hard to come by. Little League was put on pause and many 11 and 12 years olds didn't know when they would get the chance to again play baseball.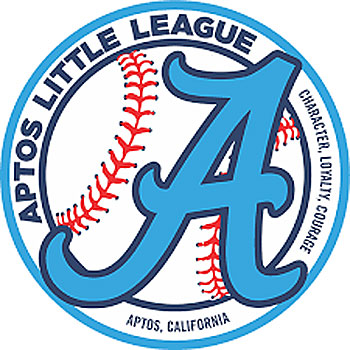 Things changed in spring of 2021.
Restrictions started to ease, teams were allowed to form and eventually begin to practice, despite new rules put in place for masks and distancing. California Little League District 39 voted to bring back a little known division for 12 and 13 year olds knows as "50-70" Intermediate Division. 50/70 stands for field dimensions of a 50' pitching distance and 70' base lines.
The goal was to allow the kids who lost out in 2020 to have one more year of Little League. Aptos formed a 50/70 team and competed all season with teams from Cap/Soquel, Santa Cruz, Live Oak and SLV. Aptos came out on top of the regular season and managed to finally beat their longtime rival, Cap/Soquel last week in the 50/70 All Star Tournament held at Harvey West Park.
The Aptos Intermediate All Star Team will now go onto battle teams from California District 59, District 12 and District 44, in the Regional Tournament, which will be held this week in East San Jose.
If Aptos can get through this completion, they would go on to play in the California Section Tournament later in July.
The experience of again playing baseball has been wonderful for the kids, parents and fans. We are so happy that Aptos was able to end their Little League experience on a high note.
Thank you to the Little League Board of Directors, School Board, parents, coaches and volunteers for helping make this happen.
•••
Aptos 50/70 Intermediate All Star Team
Players
Derek Allen • Isaiah Work • Ace McDaniel • Chase Bauen • Luke Williams • Michael Slaughter • Cameron Cassidy • Sam Garroutte • Maverick Tidd • Jack Williams • Brady Reynolds • Loren Smith • Soren Grant
Coaches
Ed Work • Steve Allen • Joey Cassidy
(Visited 11 times, 1 visits today)