By Kieran Kelly
Students and parents at Rio Del Mar Elementary will soon have a safer path to school as new crosswalks, sidewalks, and accessibility ramps are being installed at the intersection of Pinehurst Drive and Greenbrier Drive.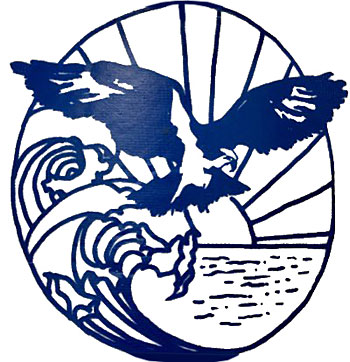 According to Santa Cruz County Supervisor Zach Friend, the $200,000+ Aptos project is the culmination of years of advocacy efforts by local residents.
"All of these improvements stemmed directly from community concerns about safety around Rio Del Mar Elementary and the greater Seascape area. It took creativity, including local, regional, and state funding mechanisms but it's a model that can be replicated in other areas in the County. We know there's more to do in this area, but this is a strong starting point toward improving access and safety," said Friend.
Safety issues at this intersection relate to lack of sidewalks, outdated or no accessibility ramps and inefficient crosswalk configuration, creating problems for the 511 students enrolled this year and many in the past as well.
Another problem, a tree lifting up the concrete gutter and pavement at the southwest corner of the intersection is being fixed too.
"I was a Rio parent for 16 years while my three children attended the school," said Jennifer Holm, PVUSD board president and trustee for Rio Del Mar and La Selva Beach. "This project is near and dear to my heart and reflects the importance of partnerships between Santa Cruz County, PVUSD, and community advocates. It is another stellar example of how investments in infrastructure, particularly with public schools, can benefit the whole community."
Santa Cruz County and Pajaro Valley Unified School District officials agreed to jointly fund the long-awaited project to address pedestrian safety issues for Rio Del Mar Elementary students and neighbors.
The Santa Cruz County Board of Supervisors approved the Pinehurst Drive and Greenbrier Drive pedestrian improvement project in August 2021 and it is currently under construction with an estimated completion date in early 2022, weather permitting.
The project is estimated to cost more than $200,000 and PVUSD trustees at their July 28, 2021 meeting agreed to provide up to $100,000.
"We are fortunate to have a positive collaborative relationship with the County which enabled this joint project," said Dr. Michelle Rodriguez, superintendent of the Pajaro Valley Unified School District. "We believe that the improvements will increase students and families' safe passage to school on a daily basis and benefit the community as a whole."
This project follows on a series of improvements in recent years to bolster pedestrian safety in this unincorporated part of Santa Cruz County, particularly around Rio Del Mar Elementary School.
Those efforts include expanded sidewalks on Dolphin Drive, improved crosswalks including rapid flashing beacons at Pinehurst Drive and Dolphin Drive, as well as at Seascape Boulevard and Racquet Landing, and path improvements between Rio Del Mar Elementary and Clubhouse Drive.
Earlier this year, county supervisors approved the installation of two speed tables on Clubhouse Drive between Sumner Avenue and Baltusrol Way. Clubhouse Drive is one of the main routes for school traffic to Rio Del Mar Elementary.
"The County Department of Public Works is excited to implement these much-needed pedestrian safety improvements fronting Rio Del Mar Elementary," Steve Wiesner, assistant director of public works for Santa Cruz County.
"This project could not have been delivered to construction without the significant funding contribution provided by the Pajaro Valley Unified School District.," he said. "We look forward to completing this project and continuing our partnership with PVUSD on other projects."
(Visited 75 times, 1 visits today)