By Jondi Gumz
UPDATE: As of 9:30 p.m., BEN-E001B was added to the list of evacuation zones.
The sun was shining Monday morning when evacuation orders were issued for 5,000 residents in Boulder Creek, Ben Lomond and Felton as Santa Cruz County officials voiced concern about forecasts for heavy rain up to 12 inches and ridgetop winds of 50 to 60 miles per hour.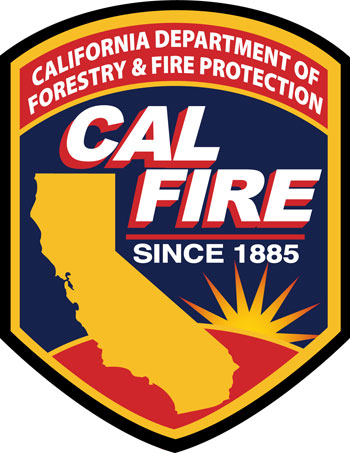 Mudslides (also known as debris flow) are a huge concern, given the scarring in the Santa Cruz Mountains from the 86,500-acre CZU Lightning Complex fire in August.
"If you hear it coming, it's too late (to escape)," said Cal Fire Chief Ian Larkin in a morning press briefing.
Chris Clark, chief deputy for the Santa Cruz County Sheriff's Office, said 31 deputies are going door to door in the San Lorenzo Valley, urging people to leave.
If people stay and try to ride out the storm, the problem is power outages are likely, and that will cut off phone and internet service making it impossible to get storm updates or call for help, Larkin pointed out.

He urged people to sign up for code red updates at scr911.org
County officials are recommending people in the evacuation zone find shelter with friends or family for the next few days. No shelters are being set up because of worries about spreading the contagious coronoavirus COVID-19.
Instead "temporary evacuation points" have been established where people can park their vehicles, sleep overnight, charge their cell phones, use the bathroom and get information from the Red Cross. These are:
San Lorenzo Valley High School, 7105 Highway 9, Felton.
Scotts Valley Community Center, 360 Kings Village Road, Scotts Valley
Pacific School, 50 Ocean St., Davenport.
A 24-hour information line for Santa Cruz County has been set up at 831-454-2181.
Clark recommended people fuel their vehicles, take important documents like passport with them, along with medications, pets, and pet medications.
He said about 28,000 structures, homes and commercial buildings, are in the evacuation zone.
County public works director Matt Machado said he has already staged equipment in Bonny Doon and San Lorenzo Valley to expedite cleanup.
The evacuation zones, named by fire district, are (BOLD=added later):
Ben Lomond Fire District (Zones: BEN-E001B, BEN-E001D, BEN-E002A, BEN-E002D, BEN-E004B)
Boulder Creek Fire District (Zones: BOU-E021A, BOU-E020, BOU-E017, BOU-E016, BOU-E010, BOU-E006, BOU-E001A, BOU-E002, BOU-E033A, BOU-E038A, BOU-E031B, BOU-E030, BOU-E018A, BOU-E014, BOUE009, BOU-E003, BOU-E001B, BOU-E015A, BOU-E039A, BOU-E040A)
Felton Fire District (Zones: FEL-E002A, FEL-E003B, FEL-E003C, FELE004A)
Santa Cruz County Fire Dept. (Zones: CRZ-E001B, CRZ-E001D, CRZE002B, CRZ-E003B, CRZ-E003D, CRZ-E006B, CRZ-E006C, CRZ-E007A, CRZ-E017A, CRZ-E017C)
•••
To find your evacuation zone in Santa Cruz County see the Zonehaven Community Evacuation Interface: https://community.zonehaven.com/?latlon=37.114169409399366,-122.13541593029026&z=11
(Visited 39 times, 1 visits today)