On Dec. 27, President Trump signed into law a $900 billion COVID-19 relief package passed by the House and Senate. The 5,600-page law includes:
Stimulus checks of $600 per person for people making less than $75,000 a year, and $600 per child.
Restarting a $300 boost in unemployment benefits that ran out Dec. 26 until mid-March
Extending eviction moratoriums for renters through Jan. 31.
Extending the $300 deduction to charity for people who do not itemize through 2021.
$284 billion to continue the Payroll Protection Program for small businesses to retain employees during the pandemic.
$20 billion in small business grants in low-income communities and $15 billion for live event venues hard hit by the pandemic.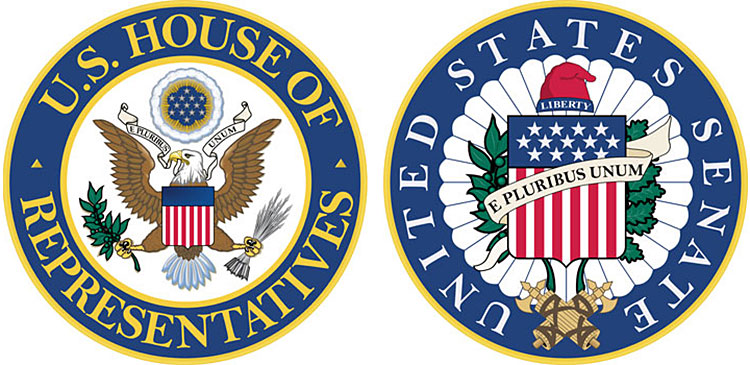 Here are details on the 2021 Payroll Protection Program, provided by the Pajaro Valley Chamber of Commerce & Agriculture:
$284 billion for first and second PPP loans for small businesses that:
º            Have 300 employees or fewer
º            Show at least a 25 percent reduction in gross receipts in the first, second, or third quarter of 2020 relative to the same 2019 quarter.
Additional PPP expenses now include:
º            Damage due to public disturbances not covered by insurance
º            Certain supplier costs
º            Worker protection expenditures (PPE)
º            Software/computing needs
Simplified forgiveness for loans under $150,000
º            Borrower must sign and submit to lender a certification includes
∞            A description of the number of employees the borrower was able to retain because of the covered loan,
∞            Estimated total amount of the loan spent on payroll costs, and
∞            Total loan amount.
º            The borrower must also attest that borrower accurately provided the required certification and complied with PPP requirements.
501(c)(6) organizations, such as chambers of commerce and destination marketing organizations, are now eligible, provided lobbying does not make up 15% of their revenue or activities.
Food service assigned to NAICS code 72 (accommodation and food service) are now eligible for PPP loans up to 3.5X average monthly payroll, instead of 2.5X payroll.
Other Important Provisions:
Full PPP expense deductibility: PPP recipients will now be able to claim ordinary deductions for business expenses paid for with PPP funds, even if that PPP funding is forgiven.
EIDL Advance Full Forgiveness- $10,000 EIDL advances are no longer subtracted from PPP forgiveness if both are received.
The bill provides $15 billion for grants for eligible live venues, live performing arts organizations, museums, and movie theaters who demonstrate at least a 25 percent reduction in revenues.
For more details on the 2021 PPP, see files.constantcontact.com/economic-aid.pdf
U.S. Rep. Jimmy Panetta (D-Carmel Valley) commended the House passage of $900 billion in COVID-19 relief funding.
"After months of work with my Problem Solvers Caucus and our Senate counterparts, we were able show leadership the way to 'yes'. That's one of the many reasons why I was proud to vote yes on today's bipartisan COVID temporary relief package," said Panetta. "This legislation will provide federal funds and temporary protections for our restaurants and other small businesses, our farmworkers and other frontline workers, and the many more who continue to struggle amid this bruising pandemic. However, our work is not finished as we must continue to fight for an additional stimulus bill in 2021 to ensure the successful long-term recoveries of our economy and public health throughout the central coast and across our country."
Many of the relief provisions such as the PPP small business funding reflected those supported by the Problem Solvers Caucus, of which Panetta is a member.
U.S. Rep. Anna Eshoo (D-Palo Alto) also voted for the bill.
"This aid package is a lifeline to the American people who continue to struggle as a result of the pandemic and it's the product of months of exhaustive bipartisan negotiations and compromise," she said. "The package provides billions in new funding to help us stamp out the virus through testing, treatment, and vaccines; a new round of direct payments to individuals and families; hundreds of billions of dollars in new funding for struggling businesses; an extension of unemployment benefits and a weekly $300 federal benefit for the unemployed; financial assistance for renters and an extension of the eviction moratorium; and increased nutrition benefits for families and children. The package will also lower health care costs by ending surprise medical billing while strengthening and supporting community health centers and local hospitals. These are major wins."
She added, "No compromise is perfect and I'm deeply disappointed that aid for states and local governments and our frontline health care workers and other essential employees working at the state and local level were excluded from this deal … Nonetheless, this package is a major down payment in our work to tackle this unprecedented crisis and I'm hopeful that Congress will come together in the new year under a new administration to provide more relief and assistance to all who need it."
(Visited 38 times, 1 visits today)