On March 11, President Joe Biden signed the $1.9 trillion American Rescue Plan Act into law to help everyone affected by fallout from the COVID-19 pandemic.

What's in it? Here are answers provided by the office of U.S. Rep. Jimmy Panetta, D-Carmel Valley, who voted for the bill:
•••
How much in direct aid to individuals and families? How much for parents?
$1,400 for single individuals making up to $75,000 per year OR heads of household making up to $112,500 per year OR $150,000 for joint filers. They begin phasing out after those numbers, down to zero once you hit $80,000 (individuals), $120,000 (Head of Household), $160,000 (joint filers).
Dependents also get $1,400 (Children don't get less, they get the same as adults). This also applies to all dependents, including adult dependents.
How much for local, state and tribal government?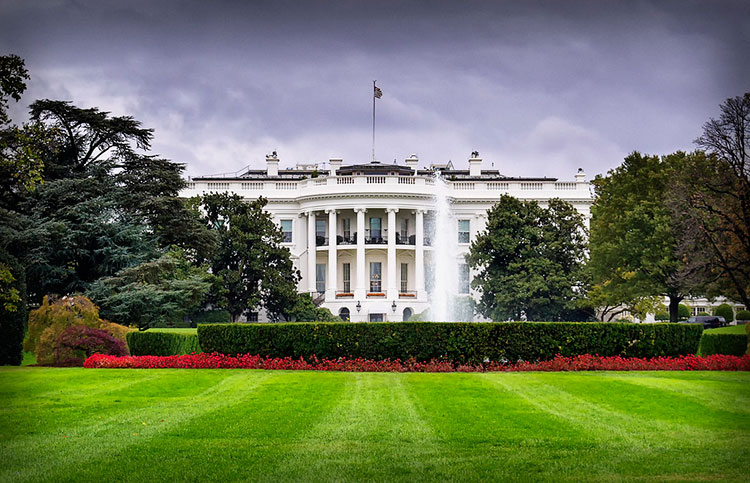 The measure includes $350 billion to help state, local, tribal, and territorial governments pay for unbudgeted expenses tied to the Covid-19 emergency.
This includes $219.8 billion for states (including $20 billion for tribal governments), $130.2 billion for localities.
California's state government is getting $26.065 billion.
How much for transit agencies?
$30 billion for grants to transit agencies, which could use the money for operating expenses including payroll costs and purchasing personal protective equipment.
How much in unemployment aid?
$242 billion — The bill extends the current enhanced unemployment benefits and the $300 per week boost through Sept. 6.
The bill also makes the first $10,200 of federal unemployment benefits tax-exempt.
How much for small businesses?
$24 billion — This includes $15 billion for Economic Injury Disaster loans and $175 million toward assistance for community organizations, Small Business Administration resource partners, and community financial institutions to serve as "community navigators" to connect small business owners to SBA resources.
The measure would increase the Payroll Protection Program's lending authority by $7.25 billion, to $813.7 billion, and appropriate the same amount for SBA loan guarantees.
The bill also includes $28.6 billion in restaurant grants.
How much for live venues that have been shut down for a year?
$1.25 billion in additional funding for SBA grants to live venues and other cultural institutions under a program in the year-end relief package.
How much for rent aid?
Provide $19.1 billion for rental assistance payments through the Treasury Department, building off the $25 billion in the year-end Covid-19 package.
How much for vaccine distribution?
$8.5 billion for vaccine activities at the Centers for Disease Control and Prevention. $5.2 billion to support manufacturing and purchasing vaccines. The measure would provide $10 billion to use the Defense Production Act to purchase, produce, and distribute medical supplies and equipment related to Covid-19.
Anything else?
$170 billion for education, including $125 billion for K-12 schools to update their ventilation systems, reduce class sizes, and hire support staff.
$118 billion to expand the Child Tax Credit to expand the child tax credit to $3,600 for children under 6 and $3,000 for children under age 18. The credit would also be fully refundable and available through monthly payments, rather than a lump sum once a year. This will nearly cut child poverty in half.
$45 billion to provide a two-year increase in the Affordable Care Act premium subsidy amounts to allow recipients to pay a smaller percent of income on insurance premiums.
$40 billion for child care.
$25 billion to expand the Earned Income Tax Credit to include low-income taxpayers without qualifying children.
$16.1 billion for health providers, including $8.5 billion to support rural health care providers through the Provider Relief Fund and $7.6 billion for Community Health Centers.
$12 billion in nutrition assistance, including extending the 15 percent increase in Supplemental Nutrition Assistance Program benefits through Sept. 30, 2021.
$10 billion to create a six-month 100% federal subsidy for individuals who lost their employer-sponsored insurance.
$7 billion for broadband.
$3.9 billion to support mental health services.
(Visited 44 times, 1 visits today)