By Kevin Heuer
Community Foundation Santa Cruz County has awarded 38 grants totaling $144,000 in "Neighbor to Neighbor Fire Relief Grants" for small businesses in the burn zone by the CZU Complex fires.
The grants of up to $5,000 offer quick financial assistance to small businesses located in Boulder Creek, Bonny Doon, and the North Coast for costs incurred due to fires.
Among the recipients are Aum Herbs, owned by Jen Padgett, The ColorWheel Art & Craft Supply, owned by Wendy Manley, Bird's Eye View Drone and Photography, owned by Christopher Bradford, Phoenix Esthetics Studio owned by Sonya Coronado, all in Boulder Creek; Simpatico in Felton, owned by Chelsea Drew, and Rancho Las Palmas in Davenport owned by Maria Diaz.
And each business can access support from the Small Business Development Center to apply for federal and state grant and loan programs.
"Small businesses all over the country are struggling to survive COVID-19. Local businesses were hit not only with the ongoing economic ramifications of the pandemic but the devastating wildfires. Some of our local small business owners lost everything," said Community Foundation CEO Susan True. " Our hope is that these grants will help people get back to work and to provide immediate support to the community, helping seamstresses sew again, photographers shoot again, and contractors to start building again."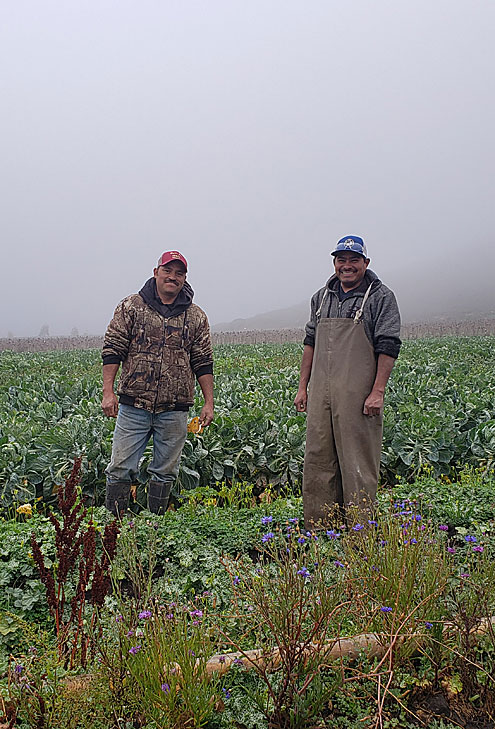 The Neighbor to Neighbor grants will come from the Foundation's Fire Response Fund with support from the National Development Council, a national nonprofit that provides economic and community development assistance to local governments.
Business advising assistance services will be provided, at no cost, through the Santa Cruz Small Business Development Center based at Cabrillo College. Chuck Depew of the NDC says his organization is "grateful to support business recovery efforts in Santa Cruz County."
And Brandon Napoli of the SBDC reaffirmed, "The Santa Cruz SBDC is committed to small business recovery efforts."
Maria Diaz, owner of Rancho Las Palmas Farm in Davenport lost most of her crops during the CZU fires due to lack of access to the farm. Once they were able to get back on the land, they didn't have power and so couldn't irrigate the surviving crops.
She says, "This grant will help us stay operational in 2021, helping us purchase seeds this coming season and buy compost for our fields. We are forever grateful for the support."
"The CZU fires burned down our family's home and with it, most of the camera gear that we use for our business," said Christopher Bradford, owner of Bird's Eye View Drone and Photography. "We lost expensive lenses and camera bodies that's limited the amount and type of business we've been able to take and so a huge chunk of our potential annual income has disappeared. This grant will help us replace the equipment we lost so that we can hopefully build back our business in 2021."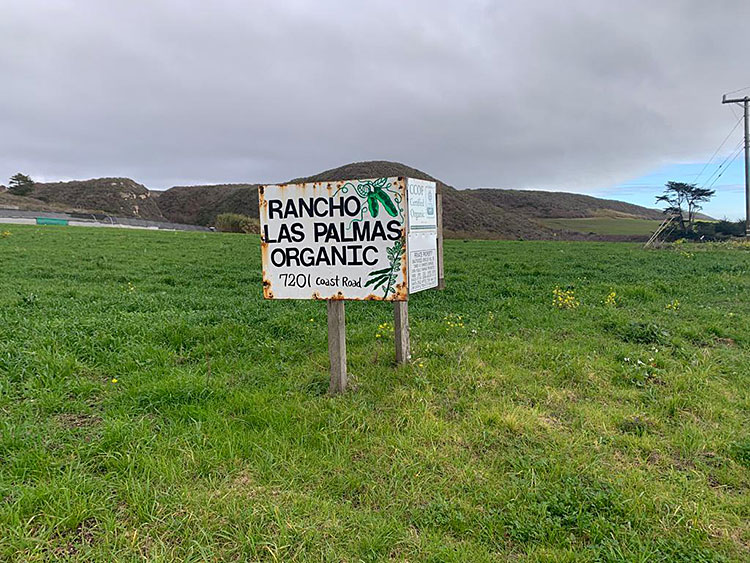 "We launched in 2019 and since then we've had to rethink our business strategy as each new challenge hits," said Jen Padgett, owner of Aum Herbs. "I am taking it day by day, week by week and I'm grateful for this grant like this one to help keep us afloat while we do our best to pivot and keep serving our community."
To qualify for the grants, businesses must have been in operation within Santa Cruz County for at least one year as of Aug. 1, 2020, and have no more than 25 full-time employee equivalents and incurred costs due to the fires.

Since August 2020, the Community Foundation has granted $776,144 to meet the urgent needs of neighbors recovering from the CZU Lightening Complex Fires. Grants address immediate needs of fire survivors, support insurance advocacy and environmental restoration, preparing for future fires, floods, and protecting water, and starting new partnerships and teams to solve very local issues.
•••
Kevin Heuer is director of engagement and impact at Community Foundation Santa Cruz County.
(Visited 25 times, 1 visits today)