Hash Oil Operation in Boulder Creek Found; Two Arrested
An investigation into a possible unlicensed indoor cannabis cultivation operation in Boulder Creek led to a "sophisticated" butane honey oil lab and the arrest of two men Tuesday on charges of illegally manufacturing hash oil, according to Santa Cruz County spokesman Jason Hoppin.
Christopher Akers, 34, of Oregon, and Michael Akers, 43, of Washington, were booked into the Santa Cruz County Jail.
Sheriff's Office personnel assigned to the county's Cannabis Licensing Office served a search warrant in the 600 block of
Hartman Creek Road, finding a specially built structure with 28 large volatile butane canisters, 136 pounds of cannabis concentrate valued at more than $2 million, and 1,759 pounds of cannabis plant material.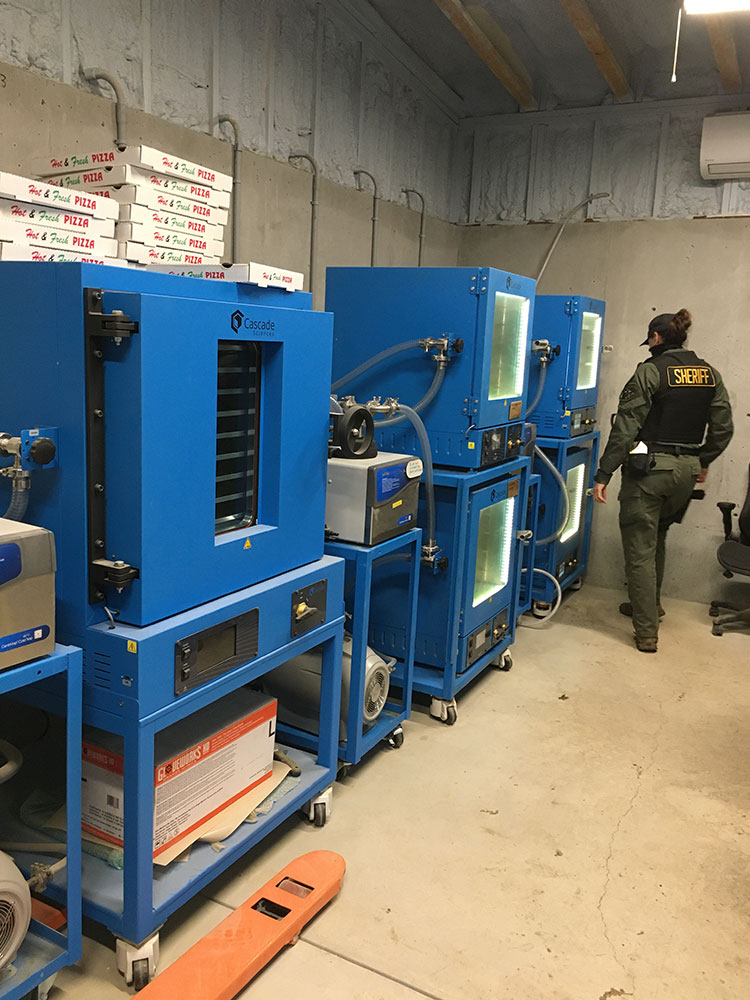 The highly flammable, explosive butane hash oil lab posed a significant safety risk to residents, according to Hoppin.
Santa Cruz County Environmental Health staff mitigated the hazards on site and coordinated cleanup and remediation.
Butane hash oil is a cannabis concentrate that is produced through extraction of cannabinoids and terpenes from cannabis by using butane, heat and pressure. It's more potent than other forms of marijuana.
What makes the manufacture of hash oil dangerous is the use of invisible, highly flammable butane gas that can explode.
Hartman Creek Road is a 45-minute drive from the county courthouse, accessible via Bear Creek Road and then two private unpaved roads.
(Visited 829 times, 1 visits today)