By Krista Brassfield
The Capitola Coast Lions will be participating in the California Lions Project Care: Hunger, a statewide service project to be conducted during February. The club will collect non-perishable food items to deliver to the residents of the Common Roots Farm and the families of the Santa Cruz County Volunteer Center.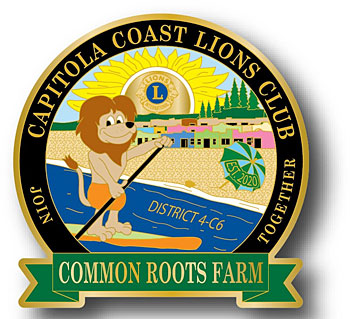 The statewide community service program is of vital importance during this COVID-19 pandemic.
The Capitola Coast Lions Club is a new club formed in 2020. They are partnering with the Common Roots Farm, a lesser-known entity in Santa Cruz County that benefits youth and young adults with physical and developmental disabilities. Please go to www.commonrootsfarm.org to learn more about the farm.
The club will collect non-perishable food items in a can located at the Palm Deli in the Redwood Village at 3000 Valencia Drive, Aptos, Monday through Saturday from 7 a.m. until 5 p.m. All state and local COVID-19 health measures will be followed for the food collection. Come by to drop off your food items or you may purchase items to donate to the cause while shopping in the market.
Lions Club President Fred Flint said he is excited about participating in this statewide project.
"The goal of the California Lions Project Care: Hunger is to collect 150,000 pounds of non-perishable food items throughout the state and we look forward to the Capitola Lions Club making a significant contribution to achieving this goal," he said. "It is an opportunity for our local Lions Club members to engage in a meaningful project that will greatly benefit our community during the COVID-19 pandemic."
If you are interested in learning more about how you can join the Capitola's Club and participate in their community projects/programs, contact Membership Chairperson Elaine Cole at [email protected] Check out https://e-clubhouse.org/sites/capitola_coast/ or the club's Facebook page, www.facebook.com/CapitolaCoastLions.
For information, visit their website, www.californialions.org or their Facebook page, www.facebook.com/CaLionsClubs. The California Lions Clubs are part of Lions Clubs International, the world's largest service club organization, with more than 1.35 million members in 210 countries around the world. Since 1918, Lions Clubs have aided the blind and visually impaired and made a strong commitment to community service and serving youth throughout the world.
(Visited 49 times, 1 visits today)