The Santa Cruz County Regional Transportation Commission will hold a public hearing to solicit community input on the Transit Corridor Alternatives Analysis and Rail Network Integration Study ━ Final Dra2021 during the RTC board meeting via Zoom after 9:30 a.m. Thursday, Jan. 14. The hearing will follow a staff presentation.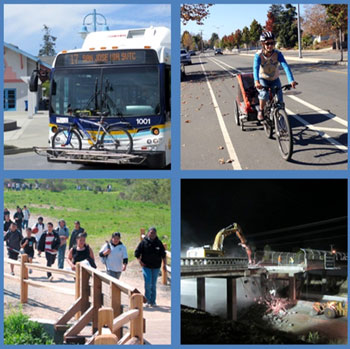 The RTC, with the Metro bus system, is evaluating options that provide a transit network for Santa Cruz County using all or part of the Santa Cruz Branch Rail Line.
The goal is to identify a locally preferred transit alternative to serve the most populous and congested sections of Santa Cruz County ━ from the western edge of the City of Santa Cruz to Watsonville/Pajaro. The objectives of the study include:
Identify, evaluate high-capacity public transit options for the Santa Cruz Branch Rail Line for 2040 that can coexist with a bicycle and pedestrian trail along the rail line right-of-way
Use all or parts of the rail line for transit
Develop performance-based metrics for options
Involve the community, partner agencies, the RTC and Metro in the decision-making process to identify a locally preferred alternative and next steps to implement that alternative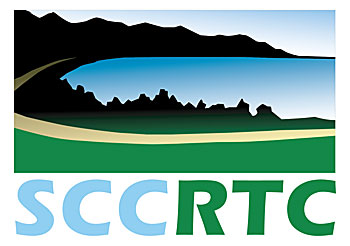 The draft report is at: sccrtc.org/transitcorridoraa. The staff report will be available as part of the agenda packet for the Jan. 14 board meeting: sccrtc.org/meetings/commission/agendas/.
Public input on the study is welcomed. Written comments must be received by 12 p.m. Jan. 13 by email to [email protected], mail to 1523 Pacific Ave., Santa Cruz, CA 95060, or by fax to 831-460-6178.
For more information, call the RTC at 831-460-3200 or visit www.sccrtc.org.
(Visited 56 times, 1 visits today)