Outdoor Dining Can Resume as County Moves Into Purple Tier of Covid Watch
By Jondi Gumz
Today, stay-at-home orders aiming to reduce spread of the contagious coronavirus COVID-19 were lifted across the state of California, returning Santa Cruz County to the Purple Tier. This allows outdoor dining and winery operations, hair salons, barbershops and nail salons to reopen after being shut down since Dec. 3.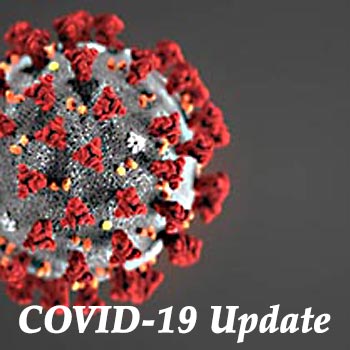 Places of worship also are allowed to operate outdoors.
To see what is allowed to open with safety modifications, visit the state's web site at https://covid19.ca.gov/safer-economy/#county-status.
The decision by state officials to lift the order came as projections of intensive care unit bed availability rose above the required 15 percent.
In the Bay Area, which includes Santa Cruz County, the ICU bed capacity was 25 percent. Statewide, it was 30 percent.
On Monday, Santa Cruz County reported 135 deaths due to COVID, 2,471 active cases, 10, 403 recoveries, 106,041 negative test results.
There were 61 people with COVID hospitalized, down from 84 on Jan. 17, and 6 in ICUs, down from 20 on Jan. 8.
Post-Christmas, there were 250 new cases a day, but in the new year, it's been half that number.
The stay-at-home order, issued after Thanksgiving as cases and hospitalizations skyrocketed, urged Californians to stay home except for essential activities, which helped lower transmission levels and reduce burden on the hospital system, according to state health officials.
The state reported 36,790 COVID deaths as of Saturday.
"California is slowly starting to emerge from the most dangerous surge of this pandemic yet, which is the light at the end of the tunnel we've been hoping for," said California Health and Human Services Secretary Dr. Mark Ghaly. "Seven weeks ago, our hospitals and front-line medical workers were stretched to their limits, but Californians heard the urgent message to stay home when possible and our surge after the December holidays did not overwhelm the health care system to the degree we had feared."
Meanwhile, businesses have been devastated by the shutdown.
Santa Cruz County's jobless rate rose to 8.5 percent as of Dec. 12, up from 6.8 percent as of Nov. 12.
In that time, the workforce shrank from 119,000 to 116,700 and unemployment rose from 8,600 to 10,800.
Ag lost 1,000 jobs and hospitality 500 jobs.
A City of Capitola survey, which will be discussed at the City Council meeting at 7 p.m. Thursday, found 58 of 132 businesses indicating they were in danger of closing.
One example: A venue with 33 weddings scheduled in 2020 had all but five canceled — and those were scaled back.
To stay open, they said they needed cash, with 86 willing to accept a government grant if offered. The amount of money needed is $15,000-$20,000, at most.
State officials cited these measures taken to calm the pandemic:
California deployed more than 4,100 medical professionals to facilities across the state to ease the burden on frontline health care workers.
The state provided hospitals with personal protective equipment, ventilators and help with oxygen supply.
California also helped hospitals expand their capacity by opening 16 alternate care sites, lower-acuity facilities where COVID-19 patients get a bridge from hospital to home as they are recovering.
Public health leaders implemented a statewide order to make it easier to transfer patients from over-crowded hospitals to those with more space and staff.
The administration of vaccines to health care workers has meant that fewer health care workers are falling ill to the virus, which helps keep staffing levels more stable.
(Visited 50 times, 1 visits today)