By Jondi Gumz
Christmas and Hanukkah celebrations will be different for families this year, especially for those mourning the loss of respected elders due to COVID-19.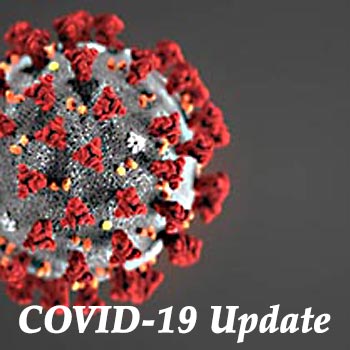 Sadly, because this new coronavirus is so contagious and easily spread when people eat together or sing together, Santa Cruz County health officials  recommend celebrating with your own household instead of a multi-generational holiday gathering and advise being outdoors  and active (such as walking) is safer than indoors.
Private Thanksgiving gatherings are suspected in the local spike of COVID cases, with more than 110 people a day reporting symptoms five days in a row, from Dec. 7 to Dec. 11.
On Friday, the case count was 6,689, with 1,842 active in the last two weeks requiring contact tracing. The county has increased staff to do that work, with more than 40 people investigating cases and more than 40 people tracing contacts, and notifying them of exposure. The priority is nursing homes, as all seven in the county have had cases, the jail, and high-risk zip codes, such as Watsonville, where officials see a disproportionate number of cases.
Santa Cruz County Health Official Dr. Gail Newel is taking her own advice to heart. That means this Christmas, she won't be seeing her mother, who is 86 and at higher risk from COVID, due to the regional stay–at-home order that took effect Friday for Santa Cruz County and the rest of the Bay Area region to preserve capacity in hospital intensive care units. Often, people hurt in car crashes are taken to trauma centers in Santa Clara County, but their ICU capacity is limited due to COVID.
There are 22 ICU beds in Santa Cruz County, 16 at Dominican Hospital in Santa Cruz and 6 at Watsonville Community Hospital. It's possible for them to add beds, but staffing the beds would be a challenge due to the demand for ICU nurses through the region and the state.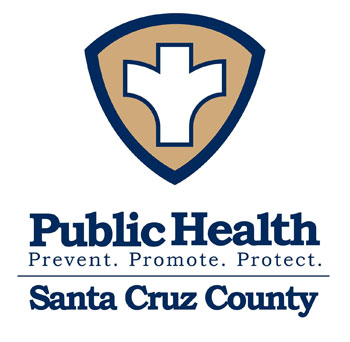 A new OptumServe site offering free testing is slated to open Monday Dec. 21 at the Santa Cruz Civic Auditorium, 307 Church St., Santa Cruz. The state-sponsored site will operate from 7 a.m. to 7 p.m. Monday through Friday and can process 165 daily tests. To make an appointment, go to https://lhi.care/covidtesting or covid19.ca.gov/get-tested. No walk-up appointments are allowed.
The existing OptumServe site is at Ramsay Park in Watsonville. Both require registration in advance.
Friday's COVID data from the Santa Cruz County Public Health show six more deaths since Wednesday, bringing the total to 70 deaths from COVID: 74 percent had underlying conditions, 70 percent were residents of nursing homes or care homes for the elderly, 67 percent were age 80 or older, and 53 percent were women.
•••
County COVID Deaths
As of Dec. 18
Age
90 and up: 29
80 to 89: 18
70 to 79: 10
60 to 69: 10
50 to 59: 2
40 to 49: 1
Race/Ethnicity
White: 36
Latinx: 25
Asian: 5
Black: 1
Other: 1
Unknown: 2
Underlying Conditions
Yes: 52
No: 18
Skilled Nursing/Residential Care
Watsonville Post Acute: 18
Santa Cruz Post Acute: 16
Pacific Coast Manor: 10
Hearts & Hands Post Acute: 3
Montecito Manor: 1
Maple House II: 1
Total: 49
Gender
Male: 33
Female: 37
Source: Santa Cruz County Public Health
Editor's Note: Would you like to share your family's story with COVID-19? Email [email protected]
(Visited 22 times, 1 visits today)