Vaccine OK for Kids 12-15; SBA Sends Out Restaurant Aid
By Jondi Gumz
Here's a COVID-19 impact I never expected — the Santa Cruz Beach Boardwalk offering a $2,700 summer season bonus to fill jobs in rides, games and food service to open more of the seaside amusement park.
Workers can get a $300 a week bonus for up to nine weeks, which adds up to $2,700. The bonus matches the boost in jobless benefits recently extended by the federal government.
You'll see plenty of "we're hiring" notices on store windows or on Indeed.com: Bittersweet Bistro, Burger, Seascape Beach Resort, New Leaf Market, Ace Hardware, RiteAid, Safeway, Wells Fargo, Peet's Coffee and Starbucks, all in Aptos, Wylder Space, the new food venue in Felton, McDonald's in Scotts Valley, to name a few.
The Glass Jar, which owns The Penny Ice Creamery in Aptos, The Picnic Basket and Snap Taco, plans a job fair 11 a.m. to 3 p.m. Saturday at 1108 Pacific Ave., Santa Cruz.
With 15,953 recovered COVID-19 cases, only 91 active cases and 273,000 vaccinations, the pandemic outlook in Santa Cruz County is better than ever but businesses trying to meet customer demands can't find employees, according to an April Bloomberg Businessweek report.
A March survey by the National Federation of Independent Business found 42 percent of small business surveyed couldn't fill jobs, compared to a historic average of 22 percent.
The unemployment rate in Santa Cruz County in March was 8.1 percent compared with 7.4 percent a year ago, and that's with 9,000 people taking themselves out of the workforce.
Moms are still at home overseeing schooling for their kids because most schools, including the Pajaro Valley Unified, are not offering in-school instruction full-time.
That extra $300 a week in jobless benefits until Sept. 6 approved by Congress and signed into law by President Biden as the American Rescue Plan keeps some at home.
Some may worry about contracting COVID-19 while working. However, the San Francisco school system found zero cases connected to the return of in-person instruction three weeks ago, with 20 cases due to community transmission. Locally, household transmission has been the biggest factor, according to the Santa Cruz County health database.
Santa Cruz County, one of 38 in the state's Orange Tier, reports 205 deaths and 134,000 negative test results but an April uptick in cases means a move into the Yellow Tier, the least restrictive, allowing more capacity at outdoor events such as school graduations, is postponed another week.
On April 27, the county's adjusted case rate went up from 1.4 cases per day per 100,000 people to 2.1 cases per day, and it has to be below 2 for two weeks to qualify.
On May 11, it was 1.5 cases per day. Until the numbers are reviewed next Tuesday, gyms, saunas, dance and yoga studios, wineries, breweries and bowling alleys must stay at 25 percent capacity and not go up to 50 percent – a tough restriction for profitability.
Test positivity was .5 percent, below the 2 percent the Yellow Tier requires.
Restaurants that survived a roller coaster of regulations – must do takeout, outdoor service allowed, some indoor service allowed, then only outdoor, now indoor allowed – are supposed to get their first relief check from the $28.6 billion Restaurant Revitalization Fund. More than 16,000 applicants approved by the federal Small Business Administration are to share $2 billion in aid.
Applications filed at the SBA online portal at https://restaurants.sba.gov will be processed until the money runs out.
The Rescue Plan allocated $16 billion for Shuttered Venues Operator Grants, a first for the SBA, but it's not clear how many Santa Cruz County venues — many closed for a year — might get funding.
SBA chief Isabella Casillas Guzman has been under fire for slow rollout of Economic Injury Disaster Loans, which were funded early in 2020.
The Aptos Chamber of Commerce won't organize the 4th of July parade or the party at Aptos Village Park this year, but the 4th of July parade in Scotts Valley will return, organized by City Council member Donna Lind.
Look for Cabrillo Stage in Aptos to present musicals outdoors in June and July.
COVID-19 has disproportionately affected the Latinx community locally, and the Health Improvement Partnership of Santa Cruz County will address that subject at its annual forum, which will be virtual 11 a.m. to 12:30 p.m. Thursday, May 27.
Attendees will explore ways to address the root causes of health, economic and social inequities.
In Capitola, temporary outdoor dining is allowed through Sept. 7.
Vaccine For Kids
On May 10, federal regulators granted emergency use authorization for the two-shot Pfizer vaccine, for kids ages 12 to 15, following clinical trials for that age group.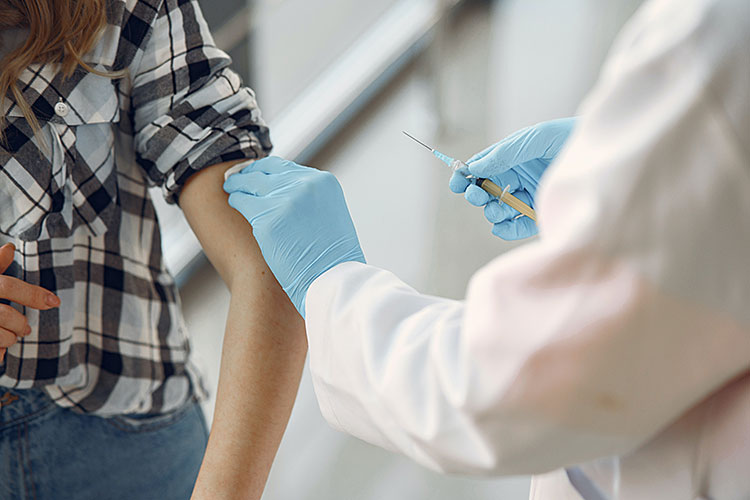 The Santa Cruz County Office of Education is teaming up with Salud Para La Gente, Safeway, Dignity Health, Dominican Hospital and county Public Health to provide vaccine clinics for students age 16-18. Next in the works: Vaccines clinics for students 12 to 15.
Dr. Michelle Rodriguez, superintendent of the Pajaro Valley Unified School District, and her fellow superintendents sent an April 21 letter to parents, noting "a report published by the CDC found in-person instruction does not pose a major risk of COVID-19 to children as long as they continue to wear face coverings and maintain adequate physical distance between themselves and others."
The vaccine is free and voluntary. Parental consent is required, with families being notified via email.
The superintendents' letter states: "We are committed to ensure that all families and students have access to vaccination regardless of income level, ZIP code, immigration status and /or whether have health insurance or not."
Santa Cruz County health officials have prioritized equity, allocating 60 percent of its doses for the greater Watsonville area and its Latinx community, which has seen the most cases.
The Santa Cruz County Office of Education has a campaign in Spanish to encourage educators, childcare workers and farmworkers get the vaccine. For information, 831-466-5906.
On April 27, the federal Centers for Disease Control issued new guidelines on wearing masks to prevent COVID spread, saying fully vaccinated people can skip the mask outdoors — unless they're in a big crowd.
President Joe Biden told the Associated Press, "If you're vaccinated, you can do more things."
Cabrillo Graduation
Cabrillo College will host a virtual commencement ceremony at 4 p.m. Friday, May 21 to honor graduates. The community at large is invited, and graduates are welcome to celebrate on social media.
Gov. Newsom, who is being subjected to recall, aims to fully reopen the state June 15, allowing conventions to resume with attendance capped 5,000.
To look for a vaccine is the state system at www.MyTurn.ca.gov.
Most health providers are on this platform, making it easier to track California's vaccination progress.
But federally qualified health care centers such as Salud Para La Gente and Santa Cruz Community Health are not using MyTurn, so to get an appointment there, go to santacruzhealth.org, click on vaccines and follow the directions.
The Toll
COVID-19 has claimed the lives of 61,000 Californians.
Deaths in Santa Cruz County have leveled off at 205, with 50 percent of deaths at nursing homes and assisted living facilities, a percentage that was higher early in the pandemic.
Locally, 78 percent of those who died were age 70 or older and 78 percent had other health conditions — those percentages have remained stable.
A year after the pandemic began, with 33 million vaccine doses administered and case rates plummeting, 11 counties are in the Red Tier and 38 in the Orange Tier, 9 in the Yellow Tier.
Santa Cruz County reported zero people hospitalized with COVID on Wednesday.
•••
County COVID Deaths 205
as of May 12
Age
90 and up: 56 • 80 to 89: 62 • 70 to 79: 43 • 60 to 69: 27 • 50 to 59: 5 • 40 to 49: 7 • 30 to 39: 5
Race/Ethnicity
White: 114 • Latinx: 74 • Asian: 15 • Black: 1 • Amer. Indian/Alaskan Native: 1
Underlying Conditions
Yes: 159 • No: 46
Gender
Male: 101 • Female: 104
Skilled Nursing/Residential Care
Santa Cruz Post Acute: 20 • Watsonville Post Acute: 18 • Pacific Coast Manor: 14 • Hearts & Hands Post Acute: 8 • Sunshine Villa: 7 • Aegis: 4 • Maple House 1: 4 • Valley Convalescent: 4 • Watsonville Nursing Center: 4 • Montecito Manor: 3 • De Un Amor: 2 • Dominican Oaks: 2 • Driftwood: 2 • Hanover House: 2 • Maple House II: 2 • Rachelle's Home 1: 2 • La Posada: 1 • Paradise Villa: 1 • Rachelle's Home II: 1 • Valley Haven: 1 • Westwind: 1
Total: 103
Not at a facility: 102
COVID Cases by Town
Aptos: 815 • Ben Lomond: 126 • Boulder Creek: 154 • Capitola: 460 • Felton: 156 • Freedom: 1,008 • Santa Cruz: 3,965 • Scotts Valley: 442 • Soquel: 359 • Watsonville: 8,222
Unincorporated: 256 • Under investigation: 286
Total: 16,249
Source: Santa Cruz County Public Health
•••
Editor's Note: Would you like to share your family's COVID-19 story? Email Jondi Gumz at [email protected] or call 831-688-7549 x17.
See what can open in the Orange Tier at https://covid19.ca.gov/safer-economy.
(Visited 89 times, 1 visits today)