Seledonio Diaz was booked into Santa Cruz County jail April 1 for the murder of his brother in Watsonville two nights before, according to the Santa Cruz County Sheriff's Office.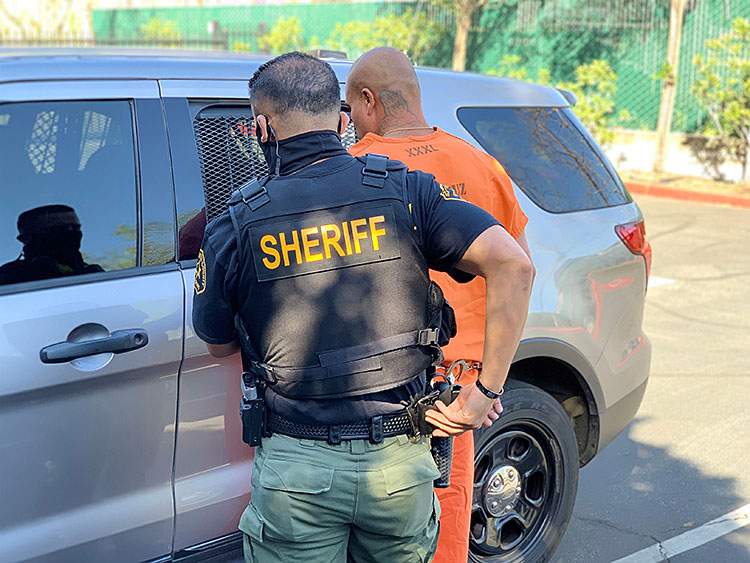 Diaz, a 38-year-old Watsonville resident, faces charges for the fatal stabbing of his brother, Francisco Diaz, 55.
Deputies were called to the 100 block of De Laney Avenue, near the fairgrounds and just outside the Watsonville city limit, at 9:40 p.m. March 30 for reports of a family disturbance. They reported finding a man who was pronounced dead of multiple stab wounds. The man was identified as 55-year-old Francisco Diaz.
Deputies identified Francisco's brother, Seledonio Diaz, 38, of Watsonville, as the suspect.
Detectives determined he was at a hotel on the 8100 block of Monterey Road in Gilroy and went there.
After several hours barricaded in a room speaking with negotiators, Seledonio Diaz surrendered peacefully at 1 p.m. April 1, according to the Sheriff's Office.
He was taken into custody with the help of the Gilroy Police Department, Gilroy-Morgan Hill Regional SWAT Team, Gilroy Police Department negotiators and Santa Clara Police Department.
Seledonio is being booked into the Santa Cruz County jail for murder.
The motive is still under investigation. Anyone with information regarding this case is asked to call Sgt. Detective Burnet at 831-454-7702.
(Visited 53 times, 2 visits today)