The Cultural Heritage & Historical Ecology of the Elkhorn Slough
Elkhorn Slough Reserve Livestream on Thursday, December 10, 2020, 5:30pm
ELKHORN SLOUGH — Elkhorn Slough Reserve and Elkhorn Slough Foundation invite media and the community to Woven in Time: the Cultural Heritage & Historical Ecology of the Elkhorn Slough, which will be live-streamed for free on Thursday, December 10, 2020 at 5:30 p.m. through Facebook Live at www.facebook.com/events/2519752044989001.

Woven in Time will explore the rich history of the region with an Evenings at the Estuary presentation by Reserve Stewardship Coordinator Andrea Woolfolk, followed by a "virtual ribbon cutting" to celebrate the new multimedia exhibit, made possible with the generous support of California Humanities, a nonprofit partner of the National Endowment for the Humanities.
•••
This project was made possible with support from California Humanities, a nonprofit partner of the National Endowment for the Humanities. California Humanities promotes the humanities — focused on ideas, conversation and learning – as relevant, meaningful ways to understand the human condition and connect us to each other in order to help strengthen California. California Humanities has provided grants and programs across the state since 1975. To learn more visit www.calhum.org.
•••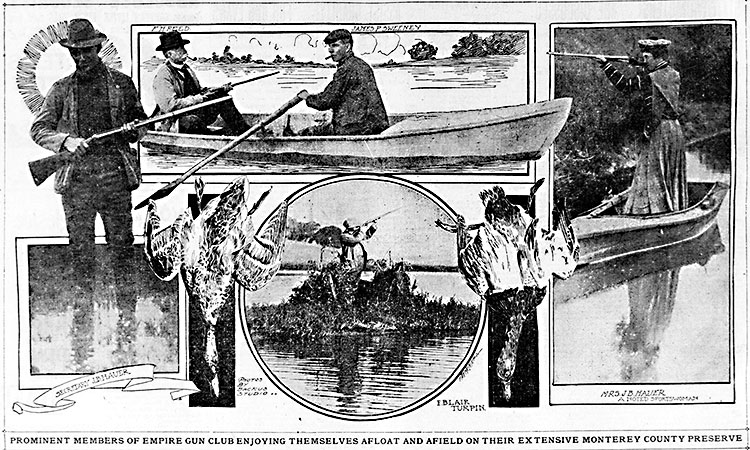 Celebrating more than 40 years since its designation in 1979, Elkhorn Slough National Estuarine Research Reserve (ESNERR) is one of 29 National Estuarine Research Reserves (coast.noaa.gov/nerrs/) established nationwide and administered by the National Oceanic and Atmospheric Administration (NOAA) to support long-term research, water-quality monitoring, environmental education, and coastal stewardship. California Department of Fish & Wildlife (CDFW) owns and manages the 1,700-acre Reserve, which includes five miles of public trails winding through a variety of rare habitats.
Elkhorn Slough Foundation (ESF) is a community-supported nonprofit land trust whose mission is to conserve and restore the Elkhorn Slough and its watershed. ESF protects 4,000 acres of rare habitat including oak woodlands, coastal prairie, maritime chaparral, and wetlands. Since 1982, ESF has been the nonprofit partner of the Elkhorn Slough Reserve.
The Elkhorn Slough Foundation is an accredited land trust protecting nearly 4,000 acres of rare habitat in the Elkhorn Slough watershed. You can help to conserve and restore the Elkhorn Slough with a donation to the Elkhorn Slough Foundation.
For more information, visit www.elkhornslough.org.
(Visited 22 times, 1 visits today)