By Jeremy Kain
Editor's note: ScottsValley High School junior Jeremy Kain won the 1,600-meter race at the California State Championships in Arcadia June 27 with a time of 4:10.91. Afterward, he celebrated with sister Jessica, a diatance runner for San Diego State and his track teammate Austin George to Six Flags amusement park. I asked Jeremy to write about his state race.
Here's what he wrote:
This experience at state was something that I really needed as a runner, everyone has good races and bad races, but it just takes one great race to remember why you fell in love with running.
And that's how this meet felt for me — it felt comfortable, doable, and just overall an ecstatic race!
Some advise my coach gave me is that there was no pressure on this race, I needed to go out there and just enjoy myself, which is exactly what I ended up doing.
I tried to focus on the race and not the outcome, and I think that's what presented the outcome.
Austin and I worked so well together this year and kept each other honest within our training and overall as people. The fact we both were able to go to the state meet was just incredible by itself.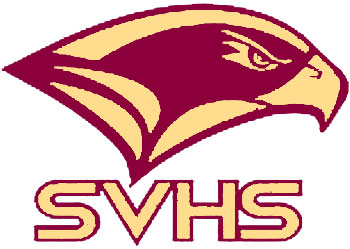 Overall, I was nervous about the competition before going into the race, but when I showed up it looked like there was a couple less people than who had signed up. I didn't let it bother me and just wanted to execute my race plan.
What I learned from CCS was that I needed to make sure I had something left in the tank for the finish instead of gassing myself out before the line.
I am proud of myself for staying calm throughout the race and I am even more excited to race at nationals in Eugene.
•••
Kain's Run at the State Championship: A Coach's Perspective
By Gretchen Schmitt, SVHS Cross Country & Track Coach
Due to Covid, the track season this year was very abbreviated. It was a month long, with no post season racing. The season was during the month of April just after the delayed 2-month cross-country season had ended.
At the end of April, we found out there would be a Central Coast Section meet in June, but no State Championship.
Jeremy continued training for CCS and had a good race but felt he still had more in him.
Thankfully, Rich Gonzales, the race director of Arcadia Meet (largest High schools meet in the nation), put together a "California State Championship" meet and invited the top 40 in the state in each event.
Jeremy wanted to run and correct a few things in his race strategy from the CCS meet. He ran a very smart race, running comfortable and consistent for 3 laps then pushing the last lap, but saving his final kick until 150 meters to go.
I would say he ran the perfect race!
He has one more race, The Outdoor Nationals at Hayward Field in Eugene. This is the nation's premier track facility and he will be competing against the top High School milers in the nation. It should be a fun one! [Nationals took place June 29, where Kain finished 10th overall in 4:10.39] After that, he gets a little down time before starting his training for Cross Country in the fall.
(Visited 85 times, 1 visits today)