Coastal Health Partners, a multi-specialty medical group serving Santa Cruz County and surrounding communities, has added four specialty physicians to further expand the wide range of high-quality surgical services it offers.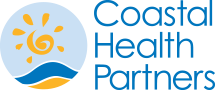 The physicians — two general surgeons, an orthopedic surgeon, and an orthopedic/spine surgeon — bring significant expertise in their respective practice areas as well as extensive experience in performing advanced, minimally invasive, and robotic-assisted surgeries. Coastal Health Partners is affiliated with Watsonville Community Hospital.

The four surgeons who have joined the medical group are:
Sarah Brant, MD, a general surgeon specializing in gastrointestinal/colorectal, endocrine, breast, and minimally invasive surgery
Faisal Mirza, MD, an orthopedic surgeon specializing in total joint replacement, shoulder, and sports medicine
Ryan Nolan, MD, a general surgeon specializing in robotic and minimally invasive gastrointestinal and abdominal surgery
Kris Okumu, MD, an orthopedic/spine surgeon specializing in minimally invasive spine surgery and robotic-assisted total joint replacement surgery
"We are excited to welcome these four outstanding physicians to our medical group," said Peter Bretan, MD, FACS, a board-certified urologist and kidney transplant surgeon with Coastal Health Partners. "Collectively, they broaden the scope of specialized surgical services offered in our local
community. This includes access to advanced robotic technology for total joint replacement at Watsonville Community Hospital, which is the only hospital in our area to offer this cutting-edge technology."
Dr. Bretan also serves as president of the California Medical Association and past president of the California Urological Association.
In addition to Dr. Bretan, the other physician members of Coastal Health Partners are:
Omid Bakhtar, DO, nephrology
Stanley Hwang, MD, cardiology
Andrew Knorr, MD, urology
Coastal Health Partners is a multi-specialty medical group serving Santa Cruz County and its surrounding communities. The group's physician members are committed to providing comprehensive patient-centered healthcare in a healing environment. Their services are frequently selected for the value of the care they provide. In addition, the Coastal Health Partners physicians are respected for their integrity and admired for their commitment to their patients.
•••
For more info about Coastal Health visit www.mycoastalhealthpartners.com or call (831) 728-4227.
(Visited 71 times, 1 visits today)