In a break from protocols, which were in effect over the last two winters, Caltrans announced Dec. 1 that it will not close Highway 1 along the Big Sur coast in advance of forecasted heavy rains. The decision was based on assessments at these still active slides, Caltrans said.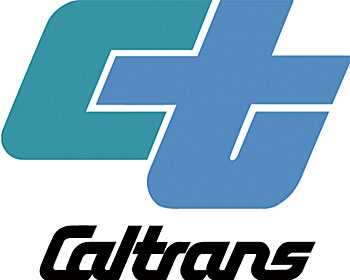 Caltrans had previously closed portions of Highway 1 in Monterey County out of concerns about landslides at Mud Creek, one mile south of Gorda, and at Paul's Slide, just north of Limekiln State Park.
"Our absolute priority for Highway 1 and the Big Sur Coast is safety, for the local community, the travelling public, and our road maintenance crews," said Caltrans District 5 Director Tim Gubbins. "Our continuous measurement and monitoring of these slides give us confidence that we will be able to react to any activity there without having to close the highway in advance."
Annual work to prepare Highway 1 for winter has taken on a new dimension because of this summer's Dolan Fire.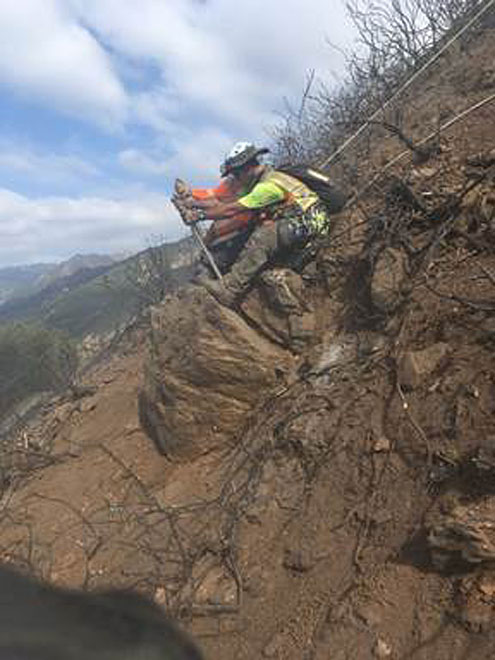 Caltrans crews, alongside contractors engaged for this effort, are inspecting and fortifying drains and culverts along the roadway. Many are in areas susceptible to impacts from potential debris flows originating from the Dolan Fire burn scar.
To keep drainage systems from being blocked by rocks and debris, crews have constructed protective measures and inlet redundancies at dozens of locations, including armoring the entrance to culverts with debris flow racks. These are critical to keeping culverts open and preventing water from spilling on to the road.
Crews also installed flexible barriers consisting of interwoven steel ring nets and cable infrastructure at two critical drainage locations to minimize the risk of debris flows reaching the highway.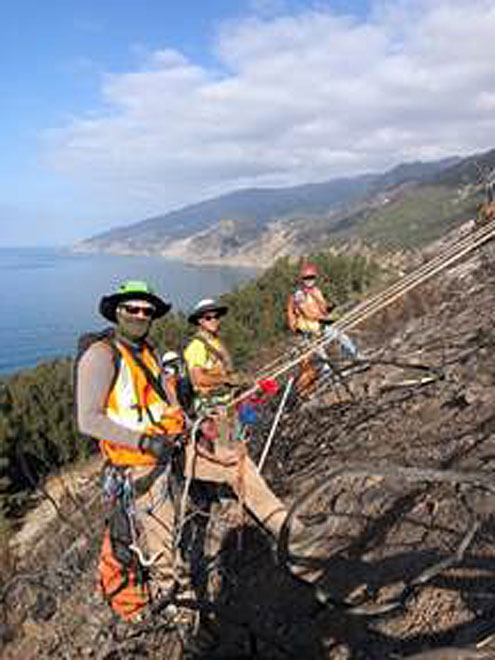 Caltrans crews have scrambled their way up innumerable hillsides to perform "rock scaling," identifying and removing loose debris that might fall on the road below. Rock scaling takes place every fall year, but this year, special care, was required at hillsides burned by the Dolan Fire.
Caltrans reports significant progress on a $24 million pavement rehabilitation project on Highway 1, from Carpenter St. in Carmel, to the Torre Canyon Bridge. Though some follow up work may continue through next summer, major paving and permanent lane striping have been completed along this nearly 35-mile stretch.
"Highway 1 along the Big Sur coast is a treasure," Gubbins said. "It poses challenges like erosion and landslides even in years when we don't have a fire."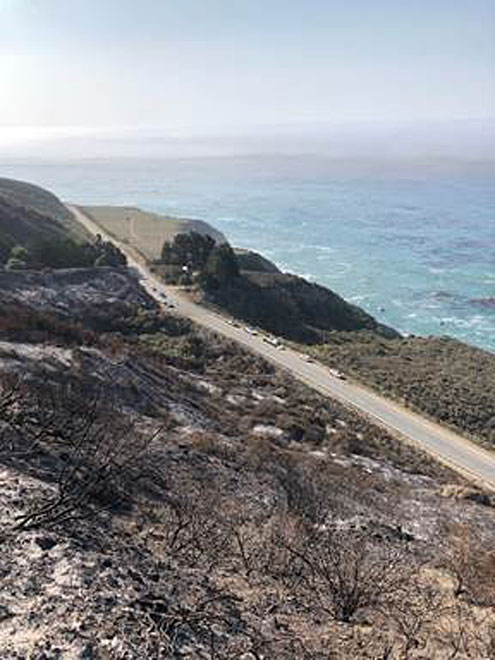 (Visited 51 times, 1 visits today)