Latin Grammy winner Alejandro Fernández and influential Latin rock band MANÁ have come together with Live Nation to support the victims of the March flooding in Pajaro by donating a portion of the proceeds from their Bay Area shows to Community Bridges, a trusted nonprofit founded in 1977.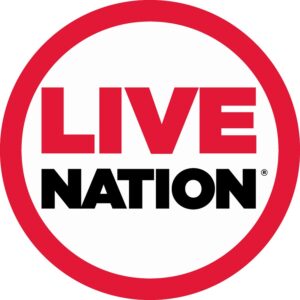 Pajaro, just across the Santa Cruz County line in Monterey County, and surrounding areas are home to thousands of Latino farmworkers who have been evacuated due to a break in the Pajaro River levee caused by catastrophic rainstorms.
"At the heart of MANÁ is the belief that our music can be a vehicle for social good," said lead singer Fher Olvera. "When we heard about the devastating storms and saw our people in Pajaro suffering, we knew we had to help. We encourage our fans to help in any way they can."
Alejandro Fernández said, "My heart breaks thinking of the people of Pajaro who are displaced by these storms. I'm honored that my music and concerts can be a catalyst to bring comfort and aid to this hardworking Latino community and I hope others will join us in helping too."
Luis Alejo, chair of the Monterey County Board of Supervisors, said, "It means so much to the families of Pajaro to have the support of Alejandro Fernández and MANÁ, artists whose music they enjoy in their everyday lives. The community is hurting right now as a result of these devastating floods and the damage is extensive. Through these efforts, Pajaro and its residents will rise after the flood waters recede."
The artists encourage those who can to join them in helping by donating at https://communitybridges.org/donate/
MANÁ is performing March 17 at the SAP Center in San Jose and March 18 at the Oakland Arena in Oakland. Alejandro Fernández will perform at the SAP Center in San Jose on Sept. 9.
MANÁ and Alejandro have demonstrated an ongoing commitment to helping the U.S. Latino community. This is the fourth social action collaboration in recent years.
During the 2020 U.S. Presidential election, the stars joined forces for the "Vota Por Nosotros" get-out-the-vote effort, which encouraged the Latino community to register and vote.
The effort was focused on states with large Latino populations like California, Nevada, Arizona and Georgia, which were ultimately decisive in the election outcome.
In 2022, Fernández and MANÁ came together to support immigrant rights for the "We Are Home" campaign calling for fair and just immigration policy reform. Later that year, they encouraged their fans to get vaccinated.
MANÁ, started in 1986 by four friends from Guadalajara, Mexico, includes Fher Olvera as lead singer, guitarist, and main composer; Alex González on drums, Sergio Vallín on lead guitar, and Juan Calleros on bass. In 1992, they released ¿Dónde Jugarán los Niños? which became the best-selling Spanish-language rock album of all time.
They have won 4 Grammy Awards, 9 Latin Grammys including 2018 Person of the Year, 23 Billboard Latin Awards and a star on the Hollywood Walk of Fame, the first Spanish-language rock band to receive that honor. In 2022, the band began a historic residency at the Kia Forum in Los Angeles, with 14 sold-out shows to date.
For 28 years, the Selva Negra Ecological Foundation has been the band's social arm, combining conservation and environmental rescue with social development.
Alejandro Fernández –"El Potrillo" born in Guadalajara, Jalisco, rose to global fame with his unique take on Mexican music.
He has twice won the Latin Grammy winner and has a star on the Hollywood Walk of Fame. He has sold more than 35 million records worldwide and is the first act to achieve No. 1s on Billboard's Top Latin Albums in the 1990s, '00s, '10s, and '20s.
He will play a historic show May 20 at Plaza de Toros Mexico, the same place his legendary father played over 40 years ago to 50,000 fans. His North American tour will kick off in September, taking him to 21 cities in the U.S. and Toronto, Canada.
Community Bridges offers 10 vital programs across 20 different sites, serving thousands.
They provide access to transportation, healthy food, health care, and senior adult day health care as well as offer crises support, case management, early education, grade school tutoring, classes in breastfeeding, nutrition, parenting, and literacy. Most of these services are available at no cost.
Tickets to MANÁ shows can be found at livenation.com
(Visited 32 times, 1 visits today)