Thanks to generous donors, five single mothers have been chosen by Soroptimist International of Capitola-by-the-Sea to receive Live Your Dream awards.
Each will receive a check for $2,000 that can be used for anything that enables them to complete their education, such as rent, medical bills, child care and car repairs.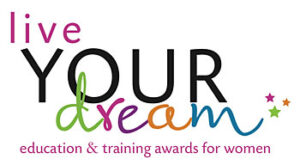 "We're very excited to be able to increase the number of Live Your Dream awards from our usual three to five awards this year," said Lillian Miranda, Live Your Dream program chair. "Some very generous donors responded to our fund-raising efforts and made this possible for these deserving women."
Here are the winners and their stories:
Amanda, 28, who has asked that only her first name be used, is divorced and mother of two children, 11 and 2 years old, both with special needs. She is a nursing student at Cabrillo College.
Nursing runs in her family—her great grandmother, grandmother, an uncle and an aunt, are or were nurses.
"I want to be able to give my children more opportunities and help families in need one day—people like me," she wrote in her application. "I am a single mother, but I don't want my kids to think anything can stop you from pursuing your dreams."
Tammi L., 52, who asked that only her last name initial be used, calls herself a late bloomer who never had career goals as a young woman. But when her now 11-year-old daughter was born, her point of view changed. She is pursuing a business training certificate program, which she believes will give her greater career opportunities.
"By going back to school, I can really see how pushing myself is bringing up my self-esteem," she said. "Having job security is something I strive for and I want my daughter to see the hard work that goes into achieving a dream."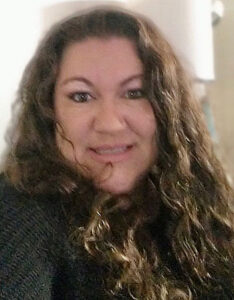 Renee Delisle, 39, has a 10-year-old son, and is pursuing an associate's degree in human services at Cabrillo College in the hope of helping others make changes in their lives and find resources and services they need to thrive.
"Being a first-generation college graduate means everything to my son and me," she wrote. "I really want to show him how important education is while also building a stable future for us."
For Nanci, 27, who asked that her last name be withheld, working full-time, taking liberal arts with communication classes part-time at Cabrillo College and raising her 9-year-old daughter alone are serious challenges. But she is not deterred.
"My dream is to become a lawyer one day and help as many people by continuing my school journey," she wrote in her application. "… receiving my associate's degree will allow me to qualify to apply to law school and achieve my dream," she added.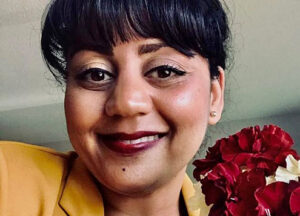 Camilia Thornton, 35, mother of a 5-and-a-7 year-old, had been working full-time and raising her two children while attending Cabrillo College's nursing program, until the contract under which she was working expired. She receives no child support and is looking for work, having exhausted her savings, and was unsure how she will continue her educational pursuit.
"I am in the second semester of the four-semester program," she wrote. "My savings has carried us through the first semester of nursing school, but that has run out. I live in a very expensive area and am struggling to find ways to pay for my bills while attending the program."
•••
All five women are in a degree or training program, head their household and have a demonstrated need.
Soroptimist International of Capitola-by-the-Sea is a global volunteer organization that provides women and girls with access to the education and training they need to achieve economic empowerment. For info, see www.best4women.org, or email [email protected]
(Visited 10 times, 1 visits today)