Even when a power outage occurred on Dec. 10, Mount Madonna School middle-school students staging "Madagascar" refused to give up and invited all the Saturday guests to return for an early Sunday show.
It was a great success!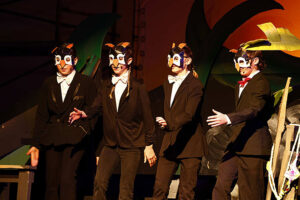 The audiences charmed by musical tale of friendship and teamwork.
Alex the lion, Marty the zebra, Melman the giraffe and Gloria, the hip-hip hippo, are best of friends at New York's Central Park Zoo. When Marty escapes, the other three break free to look for him, only to find themselves reunited on a ship en route to Mother Africa. It's a musical adventure of a lifetime.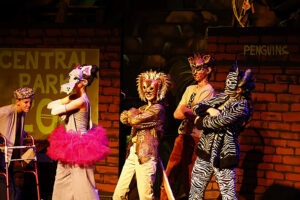 Photos Credit: John Welch
(Visited 42 times, 1 visits today)