24-Year-Old Considered At-Risk
Adian Hodge was reported missing from San Francisco November 29, 2020. He was last seen in San Lorenzo Park tent community in Santa Cruz in late March/early April, wearing jeans, a plaid shirt, jean jacket with pins, white converse high tops with hand-drawn art (Chuck Taylor All-Stars) and carrying an acoustic guitar case.
Hodge is known to be experimenting with hallucinogens and the family is worried he might be showing signs of developing mental health issues.
He gravitates to parks and beaches and may be using a different last name: Gaerick.
His mom, Lisa, published this on social media recently:
"Hello everyone. My name is Lisa and my husband and I drove to CA two weeks ago from PA to search for our missing son. He was last seen in Santa Cruz in early April and we think that he is heading south. We would be so grateful if you could keep an eye out for him. I know this sounds pushy, but if you can, could you try to get a good idea that it is him? We are going to be up and down the coast in CA and will most likely not be close enough to do a sighting to get to him before he leaves so it's pretty important that we are fairly sure that it's him before we drive to a new location. His shoes are very distinctive so that would be a good confirmation that it's him. A photo would be good, or maybe if you can just get close enough to see his face. I'm sorry to sound so pushy, we are just our of our minds with worry and losing hope fast. Thank you for any help."
If seen, identify without confronting is recommended, then call Gabe or Lisa Hodge at (570) 371-8477 / 8534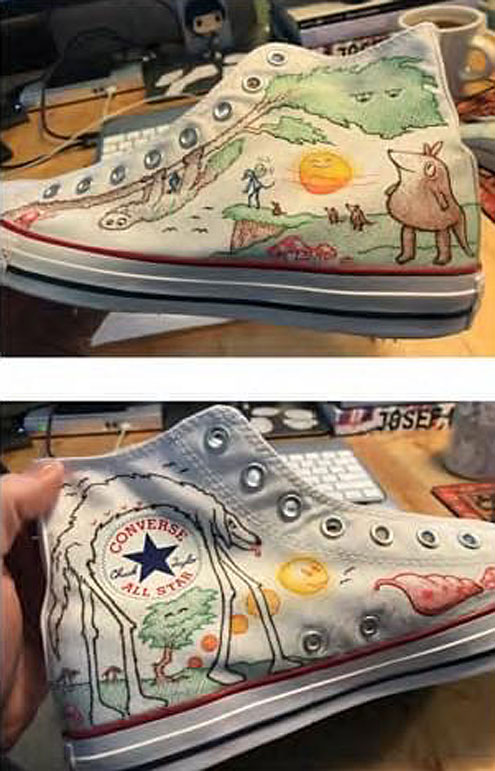 (Visited 51 times, 1 visits today)