Cabrillo Sees 18% Enrollment Drop Due to COVID, Fire
Cabrillo College is trying to rebuild enrollment, which is down 18 percent compared to spring semester 2020 because of COVID-19 hitting South County hard and the CZU lightning fire destroying 900 homes in Boulder Creek, Bonny Doon, and Swanton. The faculty switched to mostly online classes in wake of health officer orders in March to shelter in place and maintain social distancing to slow the spread of COVID-19.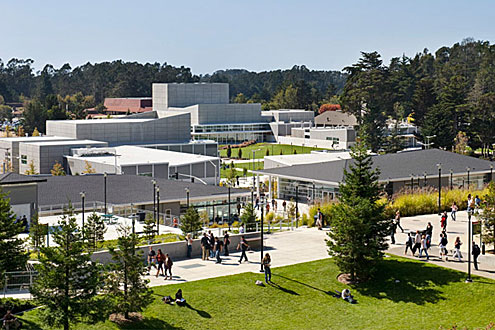 A mid-fall student survey found 31percent had dropped one or more classes. Of those 27 percent said it was because they don't like online classes, 19% said it was related to COVID, and 14% said it was related to the fire.
Ennrollment in 2020 was 9,618, slipping below 10,000 for the first time in many decades, and down from 11,764 in 2019.
Before the pandemic, when the local economy was humming and unemployment in Santa Cruz County has dropped to record lows, Cabrillo enrollment had declined for five years — not unusual when jobs are plentiful. During the Great Recession, triggered by the collapse of the housing market in 2008, enrollment soared to 15,508, as people who had lost jobs looked to add new skills and get back to work.
Anyone searching for online and on campus courses for the spring semester starting Jan. 25 will find the Cabrillo website looks different. The new website at www.cabrillo.edu was launched on Dec. 22 and is expected to be easier for students to navigate.

The spring course catalog is listed under academics. Also, there are links to on-campus classes such as screen-printing and metal casting, late-starting classes in February, March and April, free non-credit classes such as beginning computer technology and prepping for job applications, and zero-cost textbook classes such as art of the Americas and forensic anthropology.
Meanwhile, the board of trustees' Name Exploration Subcommittee has set up a page up on the college website with FAQs and a timeline of their activities: www.cabrillo.edu/governing-board/name-exploration-subcommittee/
Club Soccer at Cabrillo
After several months of negotiations with Santa Cruz Breakers Soccer Club on a long-term facilities use agreement, that agreement has been reached and approved by the board.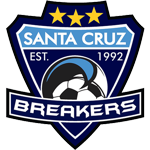 In exchange for access to the college soccer fields, the Breakers propose to donate $3 million toward the renovation of the facilities to create an all-weather soccer field.
The planned agreement, triggered by a donation of that magnitude, would allow the Breakers to have priority scheduling access to the college's soccer facilities when not in use by the college. Under the agreement, other groups would still retain public access through the Civic Center Act for other potential uses.
The Breakers and the college will split revenue from Breakers tournaments (80-20 percent split, with 20 percent going to the college). This allows the college to accrue some revenue to help defray the costs of operations and future maintenance.
The planned agreement runs for 15 years, with an option for five more years.
Under the terms of the agreement, Cabrillo's Vice President/Assistant Superintendent of Administrative Services will manage and control the renovation project on behalf of the college, under normal bidding and construction processes.
(Visited 30 times, 1 visits today)