The Pajaro Valley Chamber of Commerce and Agriculture will present its 60th Annual Awards at a dinner at 4 p.m. Saturday, July 30, at the county fairgrounds, celebrating the people, businesses and organizations that have gone above and beyond to make the Pajaro Valley the best place to live, work and play. The honorees are:
Lifetime Achievement
Lowell and Wendy Hurst
Truly they have truly given a lifetime to the Pajaro Valley. Individually and as a couple, they have given their lives to the betterment of the community.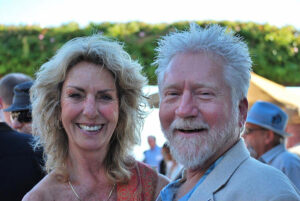 After earning his bachelor's degree from Purdue University in agronomy and science and master's degree in educational leadership and administration, Lowell had a long career as an agricultural science and horticulture teacher from 1978 until 2010, instilling Pajaro Valley knowledge to local students. He volunteered in the Peace Corps from 1976 until 1978 in the Kingdom of Nepal.
Lowell was first elected to Watsonville City Council in 1989 and has served on the body for three stints during the past three decades. He has served as mayor three times. He has an unwavering dedication to the Pajaro Valley and its residents.
Wendy was in education beginning in 1978 with a career at E.A. Hall as one of the first bilingual teachers in PVUSD. Wendy has been a Court Appointed Special Advocate (CASA) for many years, changing the lives of youth in foster care by being their voice and advocate. Wendy is active in Soroptimist International of Watsonville on their board of directors and volunteers at their many fundraising activities. Wendy is also active in Girls Inc., an organization that encourages girls ages 5-18 to live an active and healthy lifestyle.
Man of the Year
Ken Schwan
Ken has catered for hundreds (if not thousands) of businesses and celebrations. He has been a major donor to local events, sports teams, Watsonville Senior Center, local charities and fundraisers.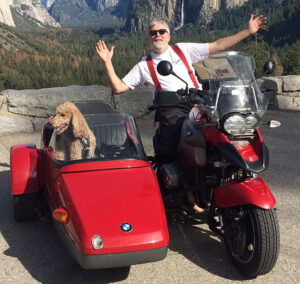 He was one of the first to help organize the first Evening of Wine and Roses and other events for the Pajaro Valley Community Health Trust and helped start the galas at Notre Dame and St Francis schools. He has done fundraisers for the Diabetes Foundation, Agricultural History Project, Pajaro Valley Chamber of Commerce, the Pajaro Valley Historical Association, the Rogers House, the YWCA, the Watsonville Fly-In, and so many more. Through the years, Ken hired many teens and adults from Teen Challenge and other adult-in-need services/programs in the community.
In his private time, Ken has helped raise money for prostate cancer through the Distinguished Gentleman Sidecar Ride. He dressed in dapper attire with the dog by his side. They then rode up and down the coast of California in a sidecar rally and spread awareness while collecting donations for this great cause.
Ken has generously donated hundreds of gift certificates and dinners to anyone who asked. He would bend over backwards to make accommodations for last-minute funerals to make things easier for a family in pain. The numbers of hours he has worked for nothing in return is immeasurable. From his own families' weddings, friends asking for a favor, and the community asking for his wisdom and knowledge, he has never given a second thought to helping.
Ken is an amazing leader. He has always been willing to help…even when not getting paid. He has worked tirelessly to create a company that he and Watsonville can be proud of. In his retirement, Ken has left a legacy. He uses his experience to give advice to organizations planning events. He knows what works and what doesn't…and shares his wisdom and great cooking!
With the support of his wife, Kathy, his companion dog Rider, and countless friends, Ken is now ready to relax and enjoy retirement.
Woman of the Year
Renee Mello
A third-generation Watsonville native, Renee Mello was raised on a farm in the outskirts of Watsonville and attributes her work ethic to the summers she spent picking berries, tomatoes and apples. Having built a strong network of lifelong relationships here in the Pajaro Valley since her return in 1994.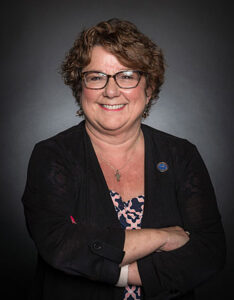 Her time away from Watsonville, from 1975 – 1994, were in Silicon Valley in the computer industry as a salesperson. She got her bachelor's degree from San Jose State University and her master's of business administration while working in Silicon Valley.
Upon her return to Watsonville, she met and in 1994 married her husband Bob Mello, whom she feels has been the reason for her success. After a short time at Bank of America she went back to real estate in the year 2000.
Renee is not only a very accomplished real estate agent and personal/professional coach, she is also dedicated to her community through her service as a member and past president of Rotary. She has also served on the executive board of Hospice of Santa Cruz County, and as president of the Santa Cruz County Fairgrounds Foundation and the Pajaro Valley Chamber of Commerce and Agriculture to name a few.
Renee is currently president of the Watsonville Woman's Club. She has truly contributed to much of the success and strength of each of these organizations.
When Renee isn't volunteering or helping people find their perfect home, she enjoys spending time with family and traveling in her RV with her husband, Bob.
Business of the Year
Driscoll's
Driscoll's has a long history of giving back to the community where they began, the Pajaro Valley.
Shareholders, growers and seasonal employees work every day to ensure that Driscoll's is a good neighbor and growing in harmony with the Pajaro Valley community. Not only did they get their start here, but the valley's rich soil, ideal climate, and local talent served as a strong foundation, helping them become a strong global brand.

Their giving is not as much generosity but recognition and appreciation for all the Pajaro Valley has given their business, their growers, and their employees. The team at Driscoll's acknowledges that their Giving program serves to enhance the communities where they live and grow including the Pajaro Valley.
Miles Reiter, Driscoll's chairman and CEO, said "We're honored to be recognized by the Pajaro Valley community and awarded Business of the Year. Driscoll's is proud of the developments we have been a part of over the years and are grateful to the many partners who help make investments in the health and future of our community happen including our growers, employees, and nonprofit partners."
A few examples of how Driscoll's has contributed to programs in the Pajaro Valley in recent years include:
Sunday Clinic Hours — Since 2020, Driscoll's has supported Salud Para La Gente to open its clinic on Sundays so community members could get health care any day of the week.
Freedom School Athletic Fields — In 2021, they provided a dollar-for-dollar match for donations from community members to the Pajaro Valley Sports Foundation for their work renovating the athletic fields at Freedom Elementary. The complex will serve the school's students and provide local youth sports teams a place to practice and play.
YMCA Summer Camp — Since 2019, they have provided the YMCA Watsonville Family Center with the funds they needed to expand their summer camp in Pajaro Park to provide more children with a safe, stimulating, and fun placeduring the academic break.
San Miguel Soccer Fields — Over the past few months, a team of Driscoll's employees, growers, family members, and local businesses volunteered their time and materials to completely overhaul the soccer fields along San Miguel Canyon Road.
Adopt-an-Angel — Every year, Driscoll's employees team up with Casa de la Cultura to provide 300 to 400 local children with the present that tops their "Lista de Papa Noel."
Watsonville Community Hospital — Currently, Driscoll's has committed $1.75 million in matching funds for all donations to the effort to prevent Watsonville Community Hospital from shutting down. Interested community members wishing to participate can donate through the Community Foundation Santa Cruz County.
Equal Access Santa Cruz — Driscoll's partnered with a local internet provider, Cruzio, Community Foundation Santa Cruz County, Watsonville Rotary, Reiter Affiliated Companies, Karen & Clint Miller and other growers along with many individual donors to fund the building of a high-speed internet network in the Pajaro Valley. This development assured low-cost internet access for hundreds of students in the Pajaro Valley Unified School District, allowing them to attend school online during the pandemic.
Organization of the Year
Community Foundation Santa Cruz County
Since 1982, Community Foundation Santa Cruz County has brought together people, ideas, and resources to inspire philanthropy and accomplish great things.

The Community Foundation helps donors and their advisors invest wisely in causes they care about, to provide grants and resources to community organizations, and to offer leadership around key local issues.
The Foundation manages over $200 million in charitable assets and provides customized giving solutions that resulted in more than $24 million in grants in 2021.
Thanks to generous donors, over $183 million in local grants and scholarships have been awarded locally since 1982. The Community Foundation seeks to make Santa Cruz County thrive for all who call it home, now and in the future. Learn more at www.cfscc.org.
Event of the Year
City of Watsonville Santa Tour
In 2020, during the middle of the COVID-19 pandemic and lockdown, the City of Watsonville Parks and Community Services Department organized a seven-day Santa Tour around each of Watsonville's seven City Council districts to spread holiday cheer during these unprecedented times.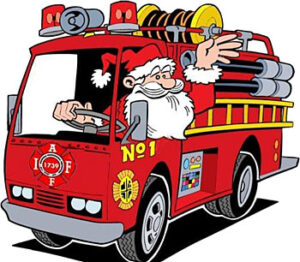 Santa kicked off the tour by flying in from the North Pole to Ramsay Park in a helicopter. Mr. and Mrs. Claus who then boarded an antique fire truck (a 1967 Crown Fire Coach) owned by the Watsonville Firefighters' Association and were driven by association members.
Members of the community young and old were elated when they heard the holiday music and saw Santa and the elves roaming and dancing through their neighborhood. Department teammates used the opportunity to deliver safety messages about mask-wearing and holiday gatherings safety tips to more than 10,000 households. Community members were filled with smiles, tears, and laughter as the tour delivered holiday cheer to their doorsteps during these times when so many were isolated. This event allowed the Parks and Community Services staff to impact many more people than by organizing the Holiday Lights event.
In 2021, the City of Watsonville's second annual Santa Tour again provided safe and heartwarming holiday festivities throughout the community, while abiding by COVID restrictions. City of Watsonville elves pre-planned and publicized three consecutive nights of tour routes with stops at local parks and schools within each district of the City.
Santa and Mrs. Claus journeyed through the streets of town atop a colorfully lit antique fire truck, complete with a Santa tracker on board so he could easily be located via a dedicated webpage at any given time during the tour. Santa's elves distributed candy canes to community members of all ages at each stop and they were treated to a special dance performance by the Grinch. Between stops, children and adults alike peered out of their windows and dashed to their porches to wave to jolly old St. Nick and his crew.
Talent from multiple City of Watsonville departments (including Parks and Community Services, Fire, Police, the City Manager's Office, and Innovation and Technology Departments) collaborated to accomplish this event, which touched the hearts of thousands of community members and safely spread much-needed holiday cheer in the midst of a second pandemic-impacted holiday season.
The Santa Tour Event is an example of creativity, partnership, and community engagement during one of the most difficult times in recent history.
•••
Tickets are $100 per person at https://tinyurl.com/pv-chamber-awards-2022
(Visited 105 times, 1 visits today)