By Jondi Gumz
More than 80 hopefuls filed intentions to knock out Gov. Gavin Newsom in a recall election Sept. 14, but half of those names were knocked out after failing to file follow-up paperwork on time.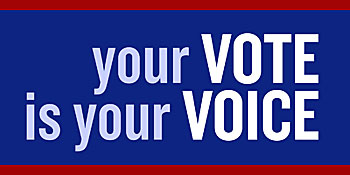 One got back on the ballot after suing Secretary of State Shirley Weber, contending he had properly filed and getting a favorable ruling from a judge, who tossed out the new requirement to submit five years of federal tax returns.
Who Are The Candidates?
Democrats: Holly Baade, John Drake, Patrick Kilpatrick, Jacqueline McGowan, Kevin Pathrath, Armando Perez-Serrano, Brandon Ross, Joel Ventresca, and David Watts.
Republicans: David Bramante, John Cox, Larry Elder, Kevin Faulconer, Rhonda Furin, Ted Gaines, Sam Gallucci, David Hillberg, Caitlyn Jenner, Kevin Kiley, Chauncey Killens, Jenny Rae LeRoux, Steve Chavez Lodge, David Lozano, Diego Martinez, Daniel Mercuri, Robert Newman II, Doug Ose, Sarah Stephens, Denver Stoner, Joe Symmon, Anthony Trimino, Nickolas Wildstar, and Leo Zacky.
Green Party: Heather Collins, and Daniel Kapelowitz.
Libertarian: Jeff Hewitt.
No party preference: Angelyne, James Hanink, Kevin Kaul, Michael Loebs, Denis Lucey, Jeremy Marciniak, David Moore, Adam Papagan, Dennis Richter, and Major Singh.
On July 12, Sacramento County Superior Court Judge James Arguelles ruled Gov. Newsom cannot be listed as a Democrat on the ballot because he missed the deadline on Feb. 28, 2020, to designate his party affiliation. Newsom contended it was a good faith error in responding to the recall notice.
Orrin Heatlie, 52, of Folsom, a retired sheriff's sergeant, began the recall process in 2020. He told the Desert Sun he was motivated by a video of the governor instructing immigrants in the country illegally not to open their doors to law enforcement unless officers had a warrant.
Elder, a radio talk show host on the ballot as "broadcast/author," was initially left off the candidates' list by the Secretary of State. He contended the official overstepped authority by requiring tax returns for recall candidates.
Tax returns are required for gubernatorial candidates in a primary under a 2019 law, and Sacramento County Superior Court Judge Laurie Earl agreed with Elder that a recall is not a primary and tax returns are not required.
Furin, a nonprofit president, also got back on the ballot over the same issue.
Faulconer, former mayor of San Diego, sued Weber because she disallowed his preferred ballot designation, "retired San Diego mayor." He lost in court, and is listed at "businessman/educator."
Paffrath, 29, a real estate broker and investor, sued to use "MeetKevin," the name of his YouTube channel with 1.68 million followers. He lost and is listed as "financial educator/analyst."
Bramante, a "Realtor/multifamily developer," and Cox, a "businessman/accountant/father," declined to accept voluntary limits on campaign spending. All the others accepted.
Mail Ballots In August
The recall ballot has two parts.
First, voters can choose "yes" or "no" to the question of whether to remove the governor from office. Second, the voter can pick a replacement candidate.
The order of the names is based on a randomized alphabet drawing July 19 by the Secretary of State's office.
Military and overseas voters are to be mailed ballots 45 days before the Sept. 14 election day, which is July 31.
Ballots start to be mailed to active registered voters living in California will begin to be mailed 29 days, which is Aug. 15.
Every vote-by-mail ballot comes with a first-class prepaid postage return envelope.
Santa Cruz County residents, if unregistered, have until Aug. 30 to register to vote, according to Santa Cruz County Clerk Tricia Webber, who is in charge of local elections after the retirement of Gail Pellerin.
If you miss that deadline, you can still vote if you vote in person and do it at the county Election office, 701 Ocean St., Santa Cruz – where you must pay for parking — or take advantage of same-day registration on Sept. 14.
PVUSD Recall
Thirteen days after the governor recall election, signatures to recall Georgia Acosta from the Pajaro Valley Unified School District board are due by 5 p.m. Sept. 27. Visit www.sos.ca.gov/elections/upcoming-elections/ 2021-ca-gov-recall.
•••
What issues would you like to see covered in the Sept. 1 issue? Email editor Jondi Gumz at [email protected]. Put "Gov Recall Issues" in the subject line.
(Visited 204 times, 1 visits today)