The state of California has begun the process of redrawing the lines for redistricting, making sure each district has equal population and complies with the Voting Rights Act.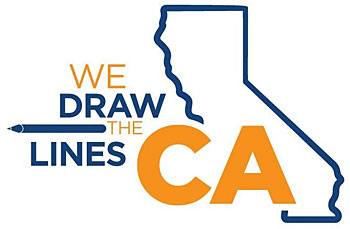 New census data will be released Sept. 30. This will likely mean new boundary lines for supervisorial districts in Santa Cruz County, Assembly and Senate districts and Congressional districts; maps must be approved by the county Board of Supervisors by Dec. 15.
Santa Cruz County has established a Redistricting Advisory Committee, created a website at www.santacruzcounty.us/Redistricting2021.aspx and scheduled public meetings on the process.

Local residents can use that website to provide input on which neighborhoods should be grouped together for supervisorial elections or attend an in-person meeting: Sept. 22, Mid-County, at Sheriff's Office community room, 5200 Soquel Ave., Live Oak; Sept. 29: North County, Felton Library, 6121 Gushee St., Felton, and Sept. 30, South County, Starlight Elementary, 225 Hammer Drive., Watsonville. All meetings are at 6:30 p.m.
Members of the Redistricting Advisory Commission, which began meeting in May, are: Cheri O'Neil (1st District), Michael Watkins (2nd District), Kris Reyes (3rd District), Peter Radin (4th District) and James Mosher (5th District).
To check your district, see https://electiondatalookup.co.santa-cruz.ca.us/Default.aspx.
•••
The California Citizens Redistricting Commission is hosting online meetings to collect information about "communities of interest" across the state. Santa Cruz County is in Zone E with Monterey, San Benito, San Luis Obispo, Santa Barbara, and Ventura counties. The commission also is accepting testimony online at https://DrawMyCACommunity.org/
For the timeline see www.wedraw thelinesca.org/timeline. For questions, call 916-323-0323.
(Visited 65 times, 2 visits today)