Focusing on Aptos Real Estate
By June Smith
Ruth Bates is a top Santa Cruz real estate producer with more than 30 years of experience in sales, marketing, and finance.
She holds a master's degree in business, a broker's license, and is "Aptos focused" where she has lived since 1995. Transplanted from Silicon Valley, she worked at Tandem Computer for 20-plus years. There she crunched numbers in marketing and finance, ultimately paving the way for her successful transition to real estate.
She works with buyers, sellers, and all types of properties including homes, condos, townhomes, mobile homes, land, and multi-residential, where her first-time home buyers know she is with them every step of the way. She is familiar with 1031 exchanges, and investor clients know that she will help them with their financial homework in terms of achieving their return on investment and cash-flow objectives.
"I explain the nuances of each of those types of transactions in this market," she said.
She has buyer clients with whom she has worked for many years to find their perfect home.
Due to COVID-19 restrictions, the showing of homes is done by advance schedule, as open houses are no longer an option. Sellers can post 3D walk-throughs or videos. The buyer and agent must provide a signed form before a showing.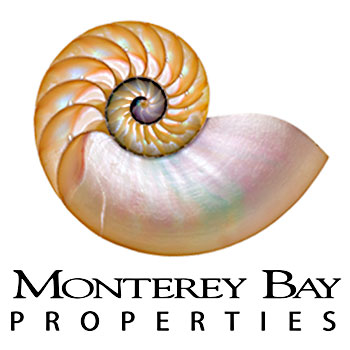 As a full-time 40-hour per week agent, she balances her life with oil painting courses and is currently enjoying plein-air oil painting as well as golf, jogging, and working out. She feels it is important to give back to the community and has been a "Big Sister" in the Big Brother Big Sister program for six years and is on the board of the Aptos Chamber of Commerce.
In her monthly advertorial in the Aptos Times, she provides active listings and updates for future clients wanting an insight into the current market. Here are a few notes from October:
Homes are selling as soon as they list and for the above list price with limited contingency periods. On the flip side, it is getting increasingly more difficult right now to be a buyer. Multiple offers are the norm, and sellers will usually take a cash offer over a financed offer, even though both offers will end up the same. Sellers think cash is faster, safer, and less effort on their part. So what's a buyer to do?
Use a local lender ━ Sellers will be more confident in a local lender performing well than an online internet loan provider.
Have your pre-qualification with your lender taken as far down the underwriting road as possible; you want to be able to remove your loan contingency in less than the standard 21 days so that you can close your escrow in less than the typical 30 days with a loan.
Make your best offer first; don't think you will be given a chance with a counter. Most sellers are receiving 5-8 offers; if you aren't even competing, to begin with, you won't get a counter.
In November, she advised on the passage of Prop. 19 and her urgent reasoning for those planning a move to act now.
This bill passed!
If you are over 55, severely disabled, or have a home destroyed by wildfire or disaster, you can now transfer your primary residence property tax base value to a replacement property of any value, anywhere in the state. If your replacement home is less value than your current primary residence (you "down-size"), then your tax is equal to what you currently pay. If your replacement home is a greater value (you "move-up"), then the taxable value is calculated by adding the difference between the value of primary residence and value of replacement residence to the taxable value of the primary residence (in other words, if you "move-up" versus "downsize," you will pay more in taxes, but not the full taxable value of the new property, only the delta between new and old added to old).
Her slogan is "Get Results from Ruth" and her favorite four-letter word is "Sold."
Call today: 831-359-2212. ● Visit ruthbates.com
(Visited 26 times, 1 visits today)