The Special Olympics torch run returned June 16 after taking a year off due to COVID-19.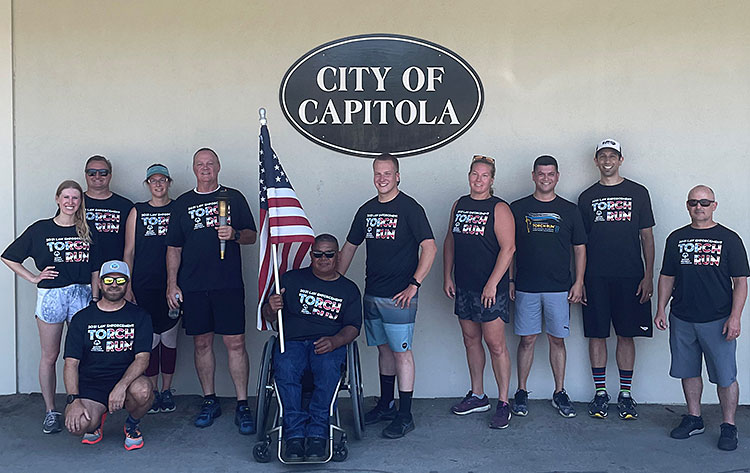 Team Capitola raised approximately $1,200 for Special Olympians, according to Police Sgt. Leo Moreno.
Ten Special Olympics athletes live in Capitola, with about 190 more living in other parts of the county.
Capitola Vice Mayor Sam Storey presented a proclamation to the police officers association during brief ceremony at City Hall the day of the torch run, a day when temperatures were on the rise.
•••
Capitola Police Department Runners
Chief Terry McManus
Captain Andy Dally
Sergeant Leo Moreno
Officer Mike Kilroy
Officer Gabe Rankin
Officer Oscar Valdez
•••
City Staff Runners
Kailash Mozumder
Chloe Woodmansee
Nikki Bryant
Cory McNair
Staci Butcher
•••
Donations are still welcome and can be made at: specialolympics.donordrive.com/team/7183 or call Sgt. Leo Moreno at 831-475-4242 for more options.
Top Photo: Gabe Rankin, parking enforcement officer, leads the way carrying the torch, followed by Kailash Mozumder, public works project manager, and Police Chief Terry McManus.
(Visited 38 times, 1 visits today)