By Jondi Gumz
Nine residents at the Watsonville Post-Acute Center have died as a result of an outbreak of the contagious coronavirus COVID-19, Santa Cruz County health officials reported Wednesday.
The outbreak had claimed four lives as of Tuesday.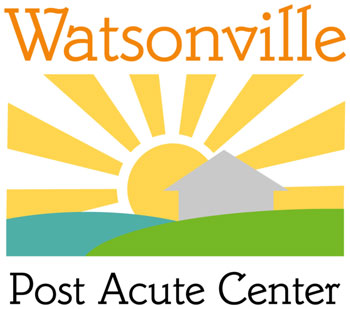 The county's latest announcement reported five additional residents have either died from COVID-19 or passed away with COVID-19 listed as a contributing cause.
"Our condolences go out to these individuals' families and friends," the statement issued by Santa Cruz County Public Health public information officer Corinne Hyland read.
The nursing home had 73 residents when the outbreak began Sept. 17, with a positive test for a resident and a staffer.
Since then, 46 residents and 15 staff have tested positive for COVID-19.
The California National Guard is providing staffing support.
State health officials have visited several times to provide assessments and recommendations to management of the nursing home.
Santa Cruz County health officials are working with the facility on a daily basis to review protocols on isolation, quarantine, testing, and screening, as well as resource requests for staff and supplies critical to resolving the outbreak.
"Watsonville Post-Acute informed CDPH (California Department of Public Health) and the County as soon as the first resident tested positive," said Dr. David Ghilarducci, deputy health officer for Santa Cruz County. "Our staff is focused on the outbreak."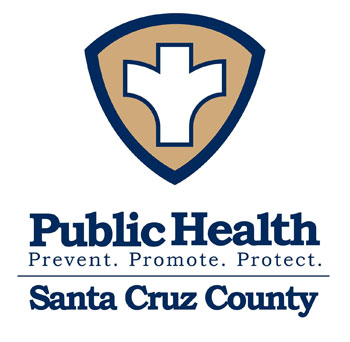 At the onset of the pandemic in the spring, Santa Cruz County staff from the Communicable Disease Unit and Emergency Preparedness Unit worked with each of the seven skilled nursing facilities in the county to develop a plan that included a comprehensive checklist tool, site maps and scenario planning in the event of an outbreak.
Strategies on testing staff and residents, maximizing personal protection equipment and containment of infection were included in the plan, which is being put into action at Watsonville Post Acute.
On Wednesday, Santa Cruz County reported 2,535 COVID-19 cases, including 264 active cases, 2,253 people recovered, 50,776 negative tests, and 18 deaths.
Of the total cases, 63 percent have been Latino and 1,460 have been in Watsonville.
The state reports 6.4 new cases per 100,000 in Santa Cruz County and a positivity rate of 3.2 percent.
Although the new case rate is declining, nursing homes and long-term care facilities "remain at elevated risk for COVID-19 due to the congregate living setting and the vulnerability of the population," Santa Cruz County health officials said.
Case numbers are evaluated by the state every Tuesday to determine whether counties should restrict business activity, allow expansion or make no changes.
Santa Cruz County is in the red tier, which allows retail stores and malls to open at 50 percent capacity, restaurant indoor dining and movie theaters at 25 percent, and dance studios, gyms and yoga studios at 10 percent capacity while indoor family entertainment centers, breweries not serving meals and bars remain closed.
Disparity
Last week, the state issued a new measurement, the Health Equity Metric, to address this disparity.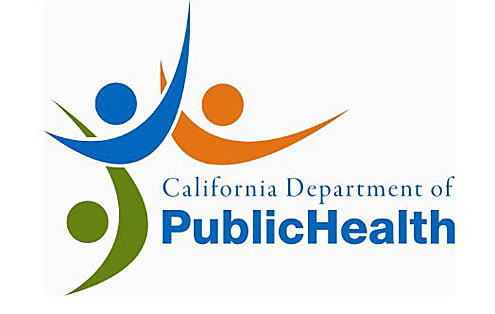 Counties must ensure that the test positivity rates in its most disadvantaged neighborhoods, those in the lowest quartile of the Healthy Places Index census tracts, do not significantly lag behind its overall county test positivity rate. The Santa Cruz County positivity rate is 3.5 percent.
By Oct. 13, counties must submit a plan that defines its disproportionately impacted populations, specifies the percent of COVID-19 cases in these populations, and shows plans to invest grant funds at least at that percentage to interrupt transmission of the virus.
The money can be spent on additional testing, disease investigation, contact tracing, isolation/quarantine support, and education and outreach efforts for workers.
Starting Oct. 13, counties will not be allowed to move to a less restrictive tier for business operations until the equity plan is submitted.
•••
COVID-19 Cases Around The County
(As of October 7, 2020)
| | |
| --- | --- |
| Aptos | 110 |
| Ben Lomond | 20 |
| Boulder Creek | 21 |
| Capitola | 64 |
| Felton | 25 |
| Freedom | 136 |
| Santa Cruz | 476 |
| Scotts Valley | 59 |
| Soquel | 65 |
| Watsonville | 1,460 |
| Unincorporated | 26 |
| Under Investigation | 73 |
| Total | 2,535 |
Source: santacruzhealth.org
(Visited 17 times, 1 visits today)