Community Bridges is seeking volunteers to register to support the launch of an emergency drive-through Covid-19 testing and vaccination site in San Lorenzo Valley.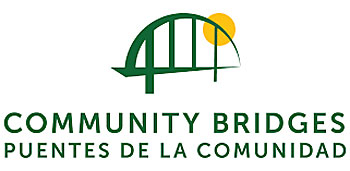 Volunteers for 4-hour shifts are urgently needed to open this location. If you or someone you know can support this effort, register at communitybridges.org/volunteer.
Increasing case positivity due to the spread of the Delta variant combined with a lower percentage of vaccinated individuals in San Lorenzo Valley are driving concerns about possible impacts on business and in-person teaching at San Lorenzo Valley schools, should infections continue to rise.
Due to reduced county-wide testing facilities and Sutter Health closing its urgent care in Scotts Valley at the end of August means individuals exposed to the coronavirus must travel up to an hour to reach the nearest testing site.
Mountain Community Resources is urgently hiring to fill positions to help support those struggling to recover from the economic impacts of Covid-19 and the CZU fires, communitybridges.org/employment.
Include your days and hours of availability when you register.
(Visited 26 times, 2 visits today)