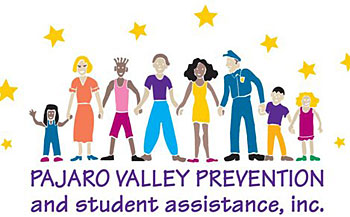 In November, Pajaro Valley Prevention and Student Assistance was one of 32 statewide nonprofits to receive funding to increase youth voice and leadership. Two teens in that program share what they've learned:
•••
Arlette Del Toro, 16
Watsonville High School
Empower Watsonville is an outreach leadership program empowering youth in Santa Cruz County. As a leadership program, this program helps individuals from the 8th grade to the 12th grade for public speaking, tabling at the Watsonville farmers market, creating social media awareness posts, and organizing a youth conference for teenagers.
As participants who are part of the 12th grade graduate in June, Empower Watsonville hosts recruitments for those who are willing to commit to one of three levels of commitment which include astonishing rewards — as well as a scholarship if you decide to commit to either Level One or Two. Level Three is more of a pitch-in commitment in which you join when you can.
COVID-19 has had a significant impact for the Empower Watsonville participants as our leadership program was dismissed earlier than anticipated. All summer and fall plans for the year 2020 were discarded and canceled due to a deadly pandemic occurring worldwide.
By being a first-year member and a sophomore at Watsonville High School it felt like an extended spring break as we were all out for spring break in our school district which later came to a whole year with no in-person instruction.
Empower Watsonville staff such as Erika Trejo, Tiffany Brell and McKenna Maness were very attentive when this whole pandemic was at its peak.
Later on, Brenda Jauregui and Crystal Gonzalez took over the program and have helped us from there on.
Now that COVID-19 cases are declining, we are able to do more in-person interactions of course while following all Covid guidelines. Weekly meetings every Wednesday are back in session which make participants experience more pleasing and respective experience.
We hosted a vent session where participants and other community members who wanted to join were able to vent about overwhelming and saddening experiences that happened last year or earlier this year — as 2020 and 2021 have been one of the most life-changing years of many people's lives.
Overall, as summer is approaching, I am excited for what is to come for our leadership program and new participants who will be joining us soon. Numerous events and lots of plans are being discussed and will eventually take place as Covid-19 cases decline in Santa Cruz County.
One's aspiration may be for everything to go back to normal but slowly but surely our world will possibly adapt to a new form of life after a yearlong deadly disease took a toll of millions of people's lives. But being part of a youth-led program has helped me empower my voice to stop any reforms that can influence an increase in substance abuse as well as influencing better mental health for the most vulnerable age group which are the youth.
•••
Mariah Segura, 17
Watsonville High School
My experience at PVPSA has been a great experience so far.
Empower Watsonville Youth Leadership is a leadership group that focuses on informing the youth and community about substance abuse and we also focus on mental health.
As I first joined the team, everyone was very welcoming. I joined right before Covid happened and our meetings were in person, which quickly changed to online. Online was very difficult because you do not get the connection like you do when you are with them personally.
During Covid we still were connected as a team and tried to still accommodate meetings and activities. During the fire seasons, our team and I gave out fire safety packets in case of emergencies in our own neighborhood.
An activity that we have recently done is a vent session. This vent session was led by a licensed therapist who talked to us about our emotions and overall was a safe place to express your emotions.
Being part of PVPSA has helped me grow as a person and I hope that in the future more people will recognize that our program is a great opportunity that should not be missed.
(Visited 21 times, 1 visits today)