Available August 3-28
The Santa Cruz Museum of Natural History and the Santa Cruz Public Libraries present 10 programs about wildfires and lessons learned from the CZU Lightning Complex Fire in August 2020.
Most will be online via Zoom; some are in person. All are free, but require registration. To register, visit www.santacruzpl.org/pages/czu-and-you/.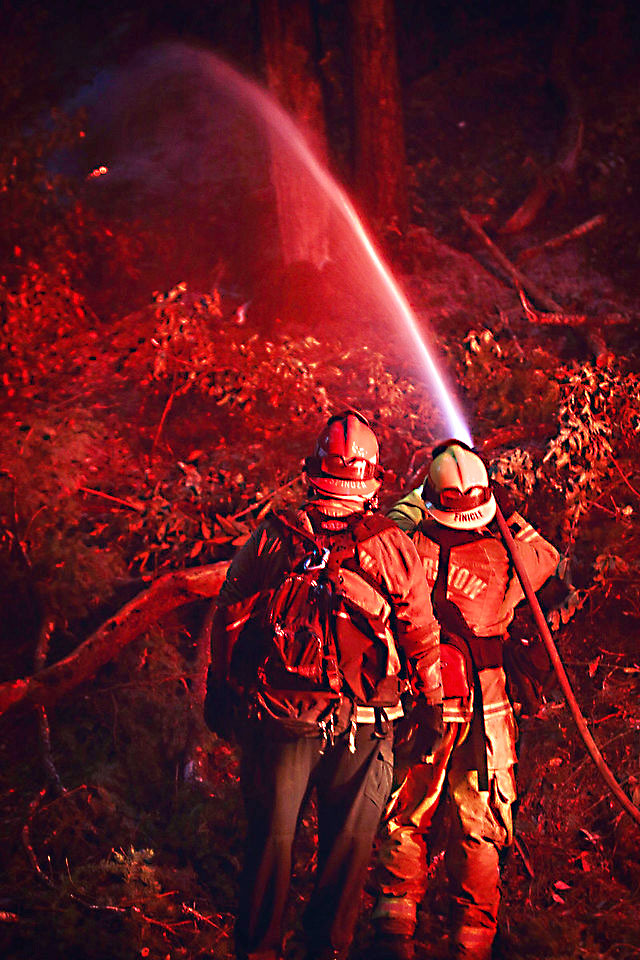 The CZU fire devastated the Santa Cruz/San Mateo mountain region, burned for 38 days, destroyed 1,490 buildings, mostly in Santa Cruz County, burned 86,509 acres, and caused one fatality.
•••
Aug. 3 — Amah Mutsun Fire Relationships: via Zoom at 6 p.m. How the Amah Mutsun use fire to restore landscapes in the Santa Cruz mountains and beyond.
Aug. 5 — Film "Not If, But When: Wildfire Solutions" at 6 p.m. Director/producer team Radu Sava and Rebekah Hood-Sava will screen their documentary followed by Q&A. This film explores the ways we deal with wildfires in America, climate change impact, and integration of indigenous wildfire practices.
Aug. 7 — Exploring the Burn Zone: Bonny Doon Ecological Reserve at 10 a.m. Walk through the Zone with Marisa Gomez, of the Santa Cruz Museum of Natural History, and hunt for rare plants, explore impacts of fire on the landscape, and collect data for the CZU Lightning Complex and Community Science Project.
Aug. 11 — Defending Your Home: Fire Prevention and Preparedness. 6 p.m. Central Fire District Fire Marshal Mike DeMars will explain best practices for fire safety around the home, fire response, and defensible space.
Aug. 14 — Exploring the Burn Zone: Rancho Del Oso, 10 a.m. See the edges of Big Basin's burn zone with State Park interpreter Richard Fletcher, learn about massive efforts to restore Rancho Del Oso and its Nature Center, and contribute to the CZU Science Project by uploading your observations to iNaturalist.
Aug 16 — A Striking August: Lightning and Wildfires with Chris Giesige, 6 p.m. Online lecture by wildfire researcher and lightning scientist will explore conditions that made the August 2020 lightning events possible.
Aug. 19 — Preparing for Emergencies with the American Red Cross, 6 p.m. How to pack your emergency kit, how to create a plan for you and your family, and what to do when wildfire comes.
Aug. 24 — Learn about fire adapted native plants in the Santa Cruz Mountains with Fire and the Bonny Doon Ecological Reserve with Dr. Jodi McGraw, 6 p.m.
Aug. 28 — Fire as Friend: Exploring Fire Ecology with Kids,10 a.m. for kids 5-8 and their caretakers, 12:30 p.m. for kids 9-12 and their caretakers, at the Santa Cruz Museum of Natural History. Activities showing how fire can be helpful to humans, plants, and animal, practices of Santa Cruz's Indigenous people, and fire safety tips. Parent/guardian must accompany child.
•••
Photos Credit: Kevin Painchaud
(Visited 47 times, 1 visits today)