Editor's note: This is an edited and abridged version of the Santa Cruz County Grand Jury report. The full report is at www.co.santa-cruz.ca.us/Departments/GrandJury/2021-2022GrandJuryReportsandResponses.aspx
•••
The August 2020 CZU Lightning Complex Fire was the most destructive fire to ravage Santa Cruz County in more than a century. It was a disaster waiting to happen, and it won't be our last calamitous wildfire.
Preventing future wildfires from seriously damaging our forest communities will require a major reduction of hazardous vegetation.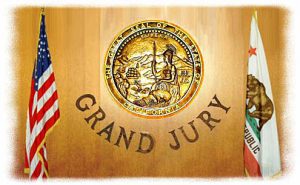 We must prioritize vegetation reduction to protect residences, utility infrastructure, access and egress routes, and critical buildings such as schools and hospitals.
This report calls out achievable steps that will limit the harm done by recurring wildfires to forest communities. Our report identifies major impediments that exist to taking those steps.
The Grand Jury recommends that the Board of Supervisors commission a strategic investment plan for reducing wildfire risk and that the agencies critical to producing that plan report directly to the Board of Supervisors.
Finally, those agencies should update the public annually on progress.
The CZU Fire started with an unusual lightning event in the early morning of Aug. 16, 2020 that ignited multiple fires in Santa Cruz and San Mateo counties. The fires eventually joined, and the resulting mega-fire destroyed 1,430 structures and damaged 134 structures.
The preliminary estimate of total damage, including public infrastructure, was $340 million.
More than 45,000 people were successfully evacuated from areas threatened by the fire, and one man tragically lost his life.
Interviews reported resources were not adequate to fight the fire. At one point, 27 separate fires were burning, but only 13 fire engines were available.
The lightning strikes and the resulting fires damaged communications and utilities. Reverse 9-1-1 notification systems, social media, text messages that might have alerted residents to the wildfire threat were inaccessible.
Many evacuations were coordinated through California Highway Patrol officers and County Sheriff's deputies, who drove through threatened neighborhoods with loudspeakers encouraging evacuation. This depended on clear evacuation routes.
In 2007, CalFire mapped wildfire hazards across the County. Most of the County was in the moderate and high fire severity zone.
Suppression
Fire-management policies have focused on protecting watersheds, communities, and the timber supply by suppressing all wildfires. This has led to a massive increase in the available fuel at ground level, making wildfires that get out of control much more devastating.
Before this policy, natural fires, usually sparked by lightning, burned forests every 5–15 years. These frequent fires burned dead wood and vegetation under trees, and limited the accumulation of flammable materials.
Today there is just too much inhabited forested land to broadly execute prescribed burns. The costs—not to mention the risks — are too high.
What makes wildfires different today—as compared to the early part of the last century—is the number of people living in rural areas, or the Wildland Urban Interface (WUI).
A 2010 survey of counties by Headwaters Economics, an independent, nonprofit research group, states that Santa Cruz County has 61 square miles of WUI, 59% developed with residences.
There were then 20,858 homes in the Santa Cruz County WUI. These homes represent 20% of all residences in the County.
According to the CalFire 2021 Strategic Fire Plan for the San Mateo–Santa Cruz Unit, the increasing population in the WUI has caused fire agencies to change their approach.
The agencies have shifted from focusing primarily on fighting fires to protecting roads, structures, and people. There are not enough firefighters or fire apparatus to protect every home during a wildfire.
Communities and government are asked to take greater responsibility for making homes, neighborhoods, and the larger community more defensible from wildfire.
In 2019–2020, the Santa Cruz County Civil Grand Jury investigated wildfire preparedness and published the report before the CZU Fire. Here are excerpts.
Finding 1: Vegetation/fuel management and abatement are not receiving the attention nor funding needed from the County of Santa Cruz Board of Supervisors, and therefore are not adhering to Executive Order1.8.19-EON-05-19.
Board of Supervisors' Response: Partially Disagree: Vegetation/fuel management and abatement is the responsibility of the property owner not the County of Santa Cruz.
The County could do more to improve the clearing or removal of vegetation along County-maintained roadways, more than just the sight line clear that may or may not occur annually. The removal of vegetation is expensive and labor-intensive for a county that provides many services.
Funding is available through grant opportunities to assist with fuel reduction and the County has benefited from such grants.
An example is the project approved as part of 35 statewide projects outlined in Gov. Newsom's executive order on fuel reduction. This project, in CSA 48, Aptos Creek and Buzzard Lagoon roads near Corralitos, treated 225 acres to improve existing and create additional fuel breaks to protect vulnerable communities. Of the 225 treated acres, 150 acres is a shaded fuel break and has allowed for the use of prescribed fire to help clear and maintain the area.
Recommendation 9: Each year, during the budget presentation, the County Board of Supervisors should require County Fire to provide a vegetation-management plan , including a priority list of projects and a timeframe for completion.
Board of Supervisors' Response: Requires Further Analysis: There is currently no funding for a vegetation-management plan for the County Fire Department.
To summarize the position of the Board of Supervisors two years ago: Property owners are responsible for vegetation reduction on their property, not the County.
The County could improve vegetation reduction on County-maintained roads. County Fire does not have a plan. It coordinates with CalFire to identify priority projects.
Because there is no funding for vegetation-management planning, planning isn't done. Priority projects are done only after grant funding has been obtained.
The Grand Jury determined that vegetation reduction along roadways is a major problem that the County must lead in solving.
The highest priority areas for vegetation reduction are those located within, or are adjacent to, the WUI. Beyond the WUI, where infrastructure supporting nearby communities exists, that infrastructure must be protected.
Creating fuel breaks is a commonly applied vegetation reduction method.
A large fuel break constructed by UC Santa Cruz enabled firefighters to halt the advance of the CZU Fire and protected the campus. Another large fuel break was constructed during the CZU Fire in Henry Cowell State Park along a heavily forested ridge to prevent the fire from reaching San Lorenzo Valley High School and Highway 9.
Providing safe evacuation routes, shelter-in-place locations, and access routes for fire crews enables safe movement for affected residents and emergency services. Safe movement is the responsibility of state and local agencies.
Overgrown vegetation on or next to roads makes access difficult for firefighters and equipment. Roadside vegetation is the fuel that is ignited first. There are many overgrown, narrow, one-lane roads in the County. These conditions often make it difficult for emergency vehicles to access a fire area when residents are leaving.
Investigation
Three key questions surfaced:
How are vegetation-reduction projects prioritized, funded, and executed?
Is the County sufficiently proactive and providing the leadership needed to achieve adequate wildfire protection for the future?
Are County residents sufficiently informed of progress toward wildfire resilience?
Vegetation-reduction projects to reduce community risk from wildfire are, in essence, taxpayer-funded public works projects. When viewed that way, residents deserve to understand why specific projects were selected, and what benefit they will provide.
Vegetation reduction projects should be tracked relative to predefined goals, and progress toward those goals should be reported periodically.
A plethora of agencies and organizations — many with overlapping responsibilities — provides different aspects of fire prevention throughout the County. The list: Santa Cruz County Fire Department • 13 separate fire protection Districts • CalFire Office of Response, Recovery & Resilience • Resource Conservation District of Santa Cruz County • Fire Districts Advisory Commission • Santa Cruz Fire Safe Council • Santa Cruz Mountains Stewardship Network • Firewise Councils
The Grand Jury tried to understand how all these entities are working together to create wildfire resilience.
We learned the Resource Conservation District of Santa Cruz County and the Office of Response, Recovery & Resilience often coordinate planning and implementation of projects. However, being regarded as a lead agency comes with the expectation of reliable funding and the ability to manage large projects, which these two agencies lack.
Coordination is not the same as leadership.
The Grand Jury gained appreciation of the enormous complexity of the required permitting for large vegetation-reduction projects. We were told some plans intentionally lack specificity that would trigger an Environmental Impact Report. When an individual project needs an EIR, that requirement makes it slow to execute and hampers obtaining funding.
In Santa Cruz County, there are multiple, overlapping efforts to produce a strategic plan for vegetation reduction. However, no strategic plans appear to have been completed at present—much less made available to the public. The Grand Jury also came to understand that the various organizations have differing priorities.
County Fire and the Fire Department Advisory Commission The Fire Department Advisory Commission is working with County Fire on updating its Santa Cruz County Fire Department Master Plan for the first time since 2015. We were told this is the first time there have been objectives approved by the Board for County Fire.
CalFire tracks vegetation-reduction projects internally but that data is not consistently provided to the media or to the public.
The Resource Conservation District's Public Works Plan aims to facilitate approval of fuel reduction projects in wildfire risk areas of the Coastal Zone over 10 years.
Santa Cruz County recently purchased a masticator, a device that "chews up" low-growing vegetation, roots and topsoil.
The mixture of soil and plant material is noncombustible. The masticator is seeing use outside of projects funded by grants.
RCD runs chipping programs to facilitate creation of defensible space around buildings.
Expensive
The Santa Cruz County WUI is 61 square miles, of which 59% has residences.
There are 640 acres in a square mile, so there are 61 x 0.59 x 640 = 23,000 acres of occupied WUI.
Last year, two grants totaling $7.7 million ($3 million + $4.7 million) funded vegetation-reduction projects on 1,384 acres (454 + 930), which works out to $5,600 per acre.
If these projects are representative of the cost, then treating 23,000 acres would cost about $130 million.
This estimate includes vegetation reduction only on occupied WUI – not critical infrastructure or access and egress routes, which are essential to protect the community and provide safe movement.
This survey is 12 years old.
Santa Cruz County received at least $9 million in CalFire grants last year. If the County received a similar amount each year, it would take 14 years to complete high-priority vegetation reduction.
It is imperative the highest risk areas receive treatment first and not wait until the end of the 14 years.
Vegetation will be growing back; hence, after 14 years, it will be time to start over. The County's success in obtaining grant funding means it is able to make some progress. It would certainly be preferable to complete the work in less time.
 RCD has achieved real obtaining grants for vegetation reduction. In 2020–2021, the RCD obtained a $1.3 million grant from the CalFire Early Action California Climate Investments Program for shaded fuel breaks along Summit Road.
The willingness of the agencies to partner with others, and to publish long-term property management plans, were factors in getting the awards.
We calculated that Santa Cruz County received at least $9 million in CalFire grants in 2020–2021.
 CalFire grants may only be awarded for projects on private land if there is an imminent threat to public rights of way or public infrastructure.
Wildfire does not respect landownership; a fire may start on private land and quickly spread to a nearby community or critical infrastructure. The Santa Cruz Mountain Stewardship Network is the major player advocating for vegetation-management work on private land.
Contract Expires in 2023
The Santa Cruz County Fire Department serves the unincorporated County, including Bonny Doon, Davenport, Loma Prieta, Corralitos, Las Cumbres, and South Skyline. This area overlaps almost entirely with the State Responsibility Area.
County Fire is governed by the Santa Cruz County Board of Supervisors. It operates 10 fire stations; five are staffed by a combination of local professional and volunteer firefighters and five are staffed by CalFire firefighters.
The County Fire Chief serves as the local CalFire Chief.
We learned that the CalFire/County Fire Chief reports to the General Services Department, with only indirect access to the Board of Supervisors. We are concerned that this reporting relationship does not give sufficient visibility and priority to fire prevention.
In neighboring San Mateo County, the CalFire chief is a department head in the County government. San Mateo has about three times the population of Santa Cruz County. Even accounting for this, the San Mateo County Fire Department is considerably larger.
CalFire has a complex relationship with County Fire under a 1948 contract known as the Amador Contract.
CalFire has statutory responsibility for State Responsibility Areas within the County year-round, but they are fully staffed only during fire season.
The County pays for 24 seasonal firefighters working on CalFire engines for up to seven months when they would normally be laid off in the winter.
The County pays for CalFire to manage the volunteer firefighter system year-round, emergency response for the winter months, plus maintenance of vehicles.
The fire season used to be June through October, with a seven-month non-fire season. This seems to be reversing, with seven months of fire season and five months of winter season becoming normal.
Since the County pays for the 24 firefighters for the months defined as winter, the County is paying significantly less. CalFire is effectively subsidizing the County.
However, CalFire sets priorities when it is paying for fire-protection service. These could include sending firefighters and engines to a fire out of County even when there is a fire in the County.
In comparison, San Mateo County funds 58 full-time firefighters and eight fire engines.
Staffing is no longer covered under the Amador Contract because it does not meet current labor law. There is a three-year contract, and this is the second year.
When the contract comes up for renewal in 2023, County Fire cannot rely on CalFire continuing an arrangement in which it subsidizes the County.
Fire protection funding comes from 0.5% of local property taxes, plus the CSA 48 fee collected from those residents, and inspection and plan-review fees. The total County Fire budget last year was $10.8 million.
The budget provides for the purchase of two new fire engines to replace ones deployed far beyond their expected life.
Santa Cruz County has an ongoing budget challenge. It is unrealistic to expect the County to allocate significant additional funds to wildfire prevention, even though this is sorely needed. Ideally, the County would pay for sufficient staff and fire engines, which would then be under its control and not subject to state priorities.
Although the County does not directly fund any ongoing vegetation-reduction projects, it did make a one-time purchase of a masticator. This is for projects that would not secure grant funding, such as on private land. The masticator is used by CalFire personnel because they have training and insurance.
The County plans to increase the number of remote cameras from seven to nine to improve wildfire detection.
Volunteer fire departments everywhere have difficulty maintaining their workforce—due in part to significant and often onerous training requirements—and our County is no exception. This lack of staff frequently results in inadequate fire protection for rural communities. The Grand Jury was told 100 volunteer firefighters would be ideal, but only a small fraction of that number is able to maintain training requirements and respond to a call.
Conclusion
We found vegetation reduction is the biggest challenge to achieving adequate fire resilience, and that dealing with it will take both resources and high prioritization from the County.
The bulk of vegetation reduction to enable safe movement is the responsibility of the County, local fire protection districts, CalFire, or a utility company such as PG&E.
Our review of the many County organizations addressing wildfire protection did not find any published plans describing the prioritization process for vegetation-reduction projects.
The large number of agencies tasked with fire protection complicates the situation, although we did find clusters of collaboration among agencies.
We found the grants process is unwieldy and complex, and grants may be awarded to projects that do not have the highest priority for wildfire mitigation. However, the County is almost entirely dependent on grants.
Due to effective work by local agencies, the County is receiving much of what it needs to complete sufficient vegetation-reduction projects to eventually provide wildfire resilience.
We looked at the County Fire Department, its organization, budget, contract with CalFire, and reliance on volunteer firefighters. None of these aspects is ideal, and, taken together, are suboptimal for delivering adequate fire protection to rural communities in the Wildland Urban Interface.
Additional funds would be of benefit , but the Grand Jury recognizes that the County's overall budget challenges mean this is not likely to happen without significant effort. Budget limitations mean reliance on volunteer firefighters will continue.
 County Fire would benefit from increased visibility and priority within County government, and should report directly to the Board of Supervisors. County Fire should be doing much more to inform residents of their wildfire risk, and what the County is doing to mitigate it.
The Grand Jury has issued a number of investigative reports on fire protection over the past few years. A recurrent theme is the lack of attention that community protection and safe movement receives from the County government. This Grand Jury echoes that observation.
(Visited 161 times, 1 visits today)