Clean CA is a new $1.1 billion effort over three years to remove trash from the roadways, funded by this year's budget surplus.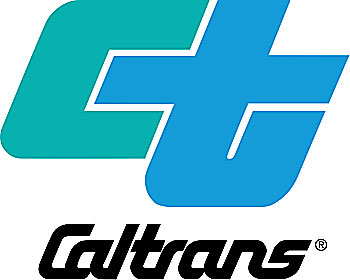 This initiative directs funds to cities and counties, and is expected to create about 10,000 jobs statewide.
Some $296 million will be sent to local communities, which will be able to apply through a grants process for another $296 million.
Caltrans District 5, which covers Santa Barbara, San Luis Obispo, Monterey, San Benito and Santa Cruz counties, is in the process of recruiting two 10-person Clean California crews, which will dedicate all their time to picking up litter.
One crew will report to Salinas and be responsible for Santa Cruz, San Benito, and Monterey counties. The recruitment is live right now and crews should be in place by the end of September, according to a July 21 email from Caltrans public information officer Kevin Drabinski.
The direct aid to cities and counties should begin to appear in three to six months. That process is still being planned as the trailer bills were just signed within the last two weeks by the governor, Drabinski said.
He expects the grants process for funds to cities and counties will take about a year. The local grants process criteria should take six months followed by a three-month application period and a three-month review process.
Local funds are to target local streets and public spaces.
Santa Cruz County can expect to see the most immediate action through the currently scheduled twice a month stand down litter days, according to Drabinski.
Caltrans maintenance crews will focus exclusively on roadway litter removal on the first and third Thursdays of every month in every one of the five counties in District 5.
What highways in Santa Cruz County are targeted?
Drabinski did not identify specific highways. He said all highways in Santa Cruz County that are considered high-litter generating will be targeted by the Clean California crew and the two litter pickup days per month by field maintenance personnel.
Maintenance supervisors will prioritize locations of greatest need, he noted.
How do people seeking work get into the program?
Applications for the Caltrans Service Assistance Maintenance positions can be found at www.jobs.ca.gov
The jobs pay $2,932-$3,335 per month with medical, dental and retirement benefits plus promotional opportunities.
Those interested in these positions can also discover more information about this initiative at CleanCalifornia.dot.ca.gov.
The initial Caltrans announcement cited job opportunities for people experiencing homelessness, at-risk youth and those re-entering society following incarceration.
Is Clean CA needed because of homeless encampments by the state highways, such as Hwy 1 in Santa Cruz and Hwy 9 from Felton to Boulder Creek?
The litter on our roadways comes from many sources and encampments of unsheltered individuals has been one of them, Drabinski said.
He noted Clean California funds will not be used to displace individuals experiencing homelessness.
"This is truly a statewide effort to change the paradigm to a shared responsibility to keep our roadways clean," he said. "That is why it is fashioned as a partnership between the state and local communities. This is a broader effort to educate communities about the proper disposal of trash and the negative impact that littering brings to our environment and public health. We all share this state as our home and it is up to each of us to take pride and responsibility to help make it the beautiful California we know it can be."
As part of a statewide day of action July 7 to highlight the new program, maintenance workers, county officials and Adopt-A-Highway volunteers and cleared litter on several sections of central coast highways, including State Route 135 in Santa Maria, US 101 at 4th Street in Pismo Beach and US 101 in Greenfield.
"The Clean California initiative confronts one of the most persistent challenges in the state — litter on our state highways and local roads," said Caltrans Director Toks Omishakin.
Monterey County District 3 Supervisor Chris Lopez and representatives from State Assemblyman Robert Rivas joined Caltrans Maintenance crews to pick up litter along southbound US 101 in Greenfield.
"Our hard-working crews, local partners and volunteers were called to action … in this important effort to clean and beautify the Golden State," added Caltrans District 5 Director Tim Gubbins.
Clean California is designed to drive a cultural shift of shared responsibility for the cleanliness of roadways through campaigns that focus on properly throwing away trash and the impact littering has on natural resources, waterways, public safety and health.
Plastic debris often finds its way into the ocean, where it can be mistaken for food by sea creatures. Hypodermic needles discarded by thoughtless users create potential for injury — a skin puncture that could allow transmission of hepatitis or HIV.
In 2020, the pandemic year, Caltrans collected about 270,000 cubic yards of trash —enough to load 18,000 garbage trucks.
Clean California aims to remove an additional 1.2 million cubic yards, or 21,000 tons, of trash from state highways each year, the equivalent of filling the Rose Bowl three times or enough bags to stretch from Los Angeles to New York City, according to Caltrans.
(Visited 131 times, 1 visits today)