Santa Cruz County Focuses Vaccine Supply on Elders Before Occupations
By Jondi Gumz
With active COVID-19 cases, hospitalizations and ICU bed use down and deaths slowing, the U.S. Supreme Court tossing California's ban on indoor worship and upholding religious freedom, 31,000 Santa Cruz County residents vaccinated and more vaccine clinics open to people age 65 and up, the next question to be answered is: When will public schools resume in-person instruction?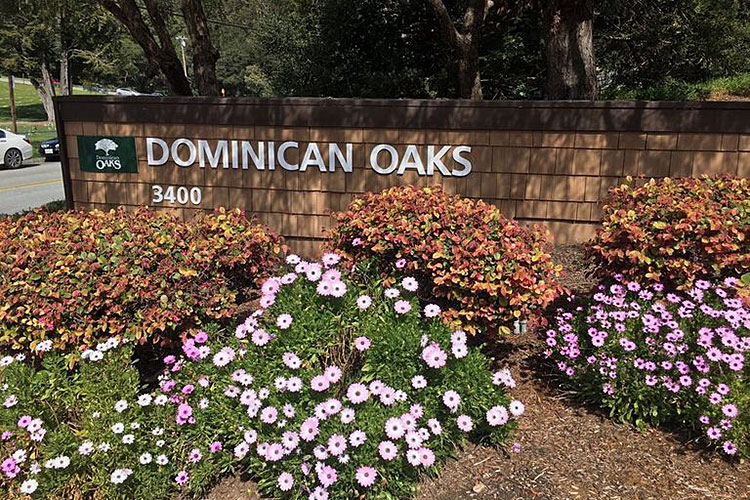 The answer will depend on when teachers and other school staff can be vaccinated.
On Thursday, county health officials said they are sticking to prioritizing vaccine for health care workers and then by age, as 90 percent of the deaths are people 65 and older and 54 percent are Latinos, according to Mimi Hall, the county Health Services Agency.
"The main goal is to save lives," she said. "Age is the biggest factor."
She expects vaccination by occupation to start at the end of February or beginning of March.
She is worried about a forecasted surge in COVID-19 cases starting in mid-March, April and May, predicted by the University of Washington Institute for Health Metrics and Evaluation to be worse than the Christmas surge, when cases, hospitalization and ICU bed use peaked. The forecast at covid19.healthdata.org is the worst case of four scenarios.
Dr. David Ghilarducci, deputy county health officer, said such projections "can be heavily influenced by vaccination rates and something as simple as wearing a mask… If we had a 95 percent mask compliance, we would be in great shape."
The Santa Cruz County Office of Education sent out a letter signed by all 10 superintendents citing plans for "a phased reopening of elementary schools beginning March and April" and that labor unions have agreed "staff would resume in-person instruction after their second dose of the COVID-19 vaccine."
Dr. Faris Sabbah, county superintendent of schools, said, "At this point, we can only open elementary schools." That's because the adjusted COVID-19 case rate per day is below 25. Opening secondary schools requires a rate of under 7 per day.
"We plan on opening as many grade levels as possible starting with kinder and moving up," Sabbah said, noting each district must secure agreements with their bargaining units for hybrid in-person instruction.
A press conference with details is in the works, he added.
On Thursday, Dr. Nanette Mickiewicz, Dominican Hospital president, and Dr. Steve Magee, president of Dignity Health Medical Group Dominican, reported the hospital has administered more than 10,500 vaccinations and the medical group more than 6,000 in Phase 1A and 1B, vaccinated 1,000 local farmworkers on Feb. 3 at Casserly Hall in Watsonville, with plans to vaccinate more than 1,000 preschool, kindergarten and day care workers in the next week.
On Thursday, however, Pajaro Valley Superintendent Michelle Rodriguez told parents via letter that in-person instruction will be delayed "until potentially after spring break" March 29 through April 2.
As of Sunday, the county reports 955 active cases– the fewest in months– 168 deaths, 30 hospitalized and 10 in intensive care unit beds, 14,232 cases overall and 112,418 negative test results.
Pfizer and Moderna vaccines are here, but the fractured delivery system, in which some goes to hospital and big medical groups for their employees and the people in their health plans, some to pharmacies for nursing homes and some to county Public Health, creates complications.
Pooling Resources?
County health has a drive-through vaccine site at the county fairgrounds in Watsonville, targeting Latinos 65 and older and any county resident 75 and older. Sutter Health has a drive-through vaccine site on its property, the former flea market on Soquel Avenue in Santa Cruz, targeting its employees and people insured with Sutter Health, but people age 65 and up who have tried to get an appointment online find none available due to lack of vaccine supplies.
Hall said pooling vaccines with large medical groups would reach more people age 65 and up or targeted occupations "so that we could get anyone no matter what their health coverage is."
When the local Sutter Health group was allocated zero vaccine by its parent organization two weeks in a row, she said county public health provided two days' worth of vaccine so the drive-through vaccination would not be cancelled.
"We can't have a complete stop," Hall said.
County statistics of the top 10 vaccine clinics do not include Kaiser Permanente, a big health care provider with facilities locally and in San Jose and Oakland.
Ghilarducci said Kaiser has vaccinated mostly outside the county, focusing on those 75 and older but Kaiser told the San Francisco Chronicle it hasn't been allocated enough vaccine by the state, which explains why people 65 and up with Kaiser coverage haven't been offered vaccination.
State Department of Public Health spokesman Darrel Ng did not provide an explanation, saying only that supply is "extremely constrained."
Despite difficulties, Hall said Santa Cruz County actually ranks 9th of 61 health care jurisdictions in vaccination rates and third for counties with 250,000 or more people. The county has vaccinated 39,911 compared to the population of 273,213, reaching 62% of those 75+ and 36% of those 65+.
Healthcare Worker Priority
County statistics show more than 34,000 doses of vaccine administered, 30,000 being first doses and 4,000 being second doses.
Of the total, 31,000 doses have gone to county residents and 6,000 to people who who work in health care here and live in other counties such as Monterey, Santa Clara and San Mateo. Vaccine given at Dominican Hospital and Watsonville Community Hospital has mostly gone to people under 65, because most hospital employees are under 65.
Vaccines in Phase 1A have largely gone to white people, who dominate the healthcare workforce, rather than Latinos, who have had the most COVID-19 cases, but Ghilarducci expects that will change.
He said a shortage of 1-milliliter syringes means using a 3-milliliter syringe, making it difficult to get all six doses out of the Pfizer vial, so some must be tossed — to prevent infection, mixing doses is not allowed.
Gaming The System
Recently, when appointments for 1,000 doses in Watsonville were filled, county staff discovered more than half were under 65, and more than 100 were from as far away as Los Angeles — "people had learned to game the system," Hall said.
Online registration was cancelled, she said, and county staff started a new registration system for the 300 people "truly eligible," scrambling to fill slots with people 65 and older in Watsonville, with 500 doses refrigerated for future use.
That led to questions about a wait list. The county is reaching out to Pajaro Valley nonprofits to find out how to reach those eligible.
Ghilarducci, who was giving shots that day with Health Officer Dr. Gail Newel, recalled seeing a carload of people with one elderly family member.
"I would have loved to have given everybody in that car a shot…instead we had to target the vaccine," Ghilarducci said. "I look forward to the day when we don't have to do that, but we're not there yet."
Opening Up
Local churches began offering indoor services after the Feb. 5 Supreme Court ruling, which came ahead of Ash Wednesday, an important observance for Christians.
State Sen. Brian Jones (R-Santee) introduced SB 397, the Religion is Essential Act to require the governor treat religious services as an essential service just like retail during a declared emergency.
"Americans are guaranteed religious freedom and the right to congregate with fellow members at their chosen house of worship," Jones said, criticizing Gov. Newsom's decision to shut down places of worship due to COVID-19.
Newsom is getting pushback from Los Angeles County Superior Court Judge Mark Mooney, who set a trial date for June 7 in the California Fitness Alliance lawsuit asking for evidence explaining why indoor fitness has been banned during the pandemic. In the Purple Tier, a gym can only offer one-on-one fitness training indoors.
For those seeking respite outdoors, State Parks campgrounds have reopened for walk-up campers, with new reservations available at New Brighton, Seacliff, and Sunset State Beaches locally. Henry Cowell Redwoods State Park reopened for camping Feb. 13. To reserve, go to https://reservecalifornia.com/
Santa Cruz County is in the Purple Tier, as it was in early December, with outdoor dining allowed and stores at 25 percent capacity, with masks required. Case counts are evaluated every Tuesday.
To move into the less restrictive Red Tier, where restaurants and gyms could open indoors with capacity limits, the adjusted case rate would have to be below 7 percent and the positivity rate below 8 percent.
Currently, the positivity rate is 4.9 percent and but the adjusted case rate is 18.8 percent.
•••
County COVID Deaths
As of Feb. 13
Age
90 and up: 51 • 80 to 89: 55 • 70 to 79: 31 • 60 to 69: 22 •50 to 59: 4 • 40 to 49: 2 • 30 to 39: 3
Race/Ethnicity
White: 98 • Latinx: 54 • Asian: 14 • Black: 1 • Amer. Indian/Alaskan Native: 1
Underlying Conditions
Yes: 129 • No: 39
Gender
Male: 78 • Female: 90
Skilled Nursing/Residential Care
Santa Cruz Post Acute: 20 • Watsonville Post Acute: 18 • Pacific Coast Manor: 14 • Hearts & Hands Post Acute: 8 • Sunshine Villa: 6 • Aegis: 4 • Maple House I: 4 • Valley Convalescent: 4 • Montecito Manor: 3 • Watsonville Nursing Center: 3 • De Un Amor: 2 • Dominican Oaks: 2 • Driftwood: 2 • Hanover House: 2 • Maple House II: 1 • Paradise Villa: 1 • Rachelle's Home 1: 1 • Rachelle's Home II: 1 • Valley Haven: 1 • Westwind: 1
Total: 98
Not at a facility: 70
COVID Cases By Town
Aptos: 681 • Ben Lomond: 96 • Boulder Creek: 129 • Capitola: 386 • Felton: 130 • Freedom: 892 • Santa Cruz: 3,323 • Scotts Valley: 352 • Soquel: 304 • Watsonville: 7,510
Unincorporated: 195 • Under investigation: 232
Total: 14,232
•••
If you are 75 or older or 65 and older and live in 95019, 95076 or 95077 zip codes, or are a healthcare worker, you can make an appointment online for the county's OptumServe vaccine site in the council chambers at Watsonville Old City Hall, 250 Main St., Watsonville. Proof will be required and line-skipping not tolerated. Hours are 9 a.m. to 6 p.m. Thursday through Monday, with 210 appointments daily. To register, see http://myoptumserve.com/covid19
•••
Would you like to share your family's COVID-19 story? Email Jondi Gumz at [email protected] or call 831-688-7549 x17.
(Visited 76 times, 1 visits today)