By Jondi Gumz
Thirteen residents at the Watsonville Post Acute Center have died after exposure to COVID-19, bringing the number of fatalities in Santa Cruz County to 23 on Wednesday.
"It's absolutely heart-breaking," said County Health Officer Dr. Gail Newel, speaking Tuesday night at a tele-town hall meeting for constituents of county Supervisor Zach Friend. "It demonstrates the very real cost … people we love in our community."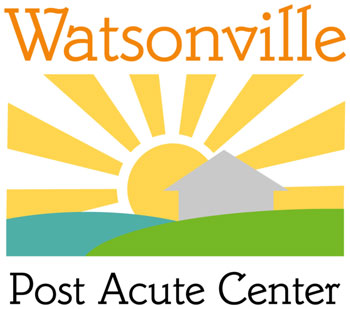 The death toll of the contagious coronavirus COVID-19 has doubled from 10 three weeks ago because of the outbreak at the skilled nursing facility.
Since the virus was detected Sept. 17 via staff testing, 50 of the 74 residents have tested positive along with 21 of the staff — "70 percent infectious despite all the best efforts on the part of the facility," Newel said.
The protocols include surveillance testing, which means one-quarter of the employees are tested each week, but the virus is sneaky and fast-moving.
"Two days before symptoms appear is when you're most at risk of spreading the virus," Newel said, noting 21 residents at Watsonville Post Acute were infected in one day, a "super-spreader" situation.
Asked if nursing home residents should have their Vitamin D levels tested as studies have found higher COVID-19 mortality for those with low Vitamin D, Newel said, "Good question — It's under investigation."
National Problem
Across the nation, the virus has hit nursing homes hard, with 40 percent of the COVID-19 fatalities being nursing home residents.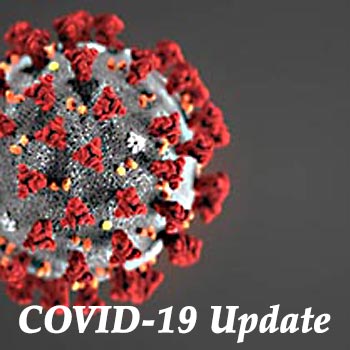 In late May, U.S. Senator Bob Casey (D-PA), ranking member of the Special Committee on Aging, co-introduced S. 3768 proposing $20 billion to help states, nursing homes and care facilities to reduce the spread of COVID-19 by buying personal protective equipment and testing. The bill has 24 sponsors, mostly Democrats, but has stalled.
A similar bill, HR 6972, sponsored by U.S. Anna Eshoo, D-Menlo Park, also stalled after the U.S. Department of Health and Human Services distributed nearly $4.9 billions in relief to skilled nursing facilities to make up for revenue lost due to COVID-19.
In late August the Trump Administration, through the U.S. Department of Health and Human Services, announced nearly $2.5 billion was going to nursing homes for increased testing, staffing, and personal protective equipment.
In September, Sen. Casey and Sen. Ron Wyden (D-OR), ranking member of the Finance Committee released a new report that analyzed data reported by nursing homes for July and August to the Centers for Medicare & Medicaid Services and the Centers for Disease Control and Prevention.
The data show persistent shortages of personal protective equipment, testing and staffing in nursing homes and that on average during those months, more than one resident was infected every minute and 11 residents died every hour.
Among the problems: Insufficient N95 masks, inadequate testing supplies to allow for repeat tests, and shortages of nurses and aides.
A study in Italy found 99 percent of those who died had other medical conditions such as high blood pressure, diabetes and diabetes, a "co-morbidity," in medical terminology.
"The vast majority of us have a co-morbidity," Newel said, noting 40 percent of Americans are obese, 40 percent are diabetic or pre-diabetic and others with high blood pressure, heart disease or undergoing chemo for cancer.
All 20 of the county's COVID deaths had a co-morbidity, she said, with of them older and at higher risk.
The youngest, she said, was 38 and had a number of severe illnesses.
Newel said the county has seen fewer deaths this year to date, fewer suicides, drug overdoses, homicides and fewer motor vehicle crashes.
Two-thirds of the COVID cases are Latinx, many of them essential workers, and 57 percent in Watsonville, where more people live in crowded conditions.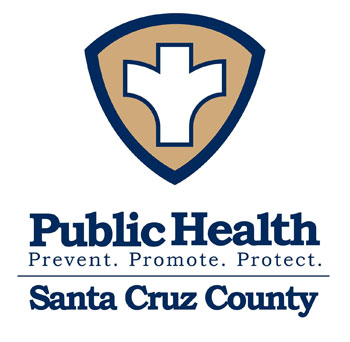 Newel called the state's new health equity metric "complicated" and predicted Santa Cruz County would remain in the Red Tier "for weeks to come," meaning no changes in business operations, no restrictions and no expansion.
Asked about trick or treating, Newel cited the challenge of complying with the latest state guidance to be in a group of no more than three households and stay six feet apart.
Asked about school ventilation as the rainy season approaches, Newel said aerosolization that could spread the virus is a concern in dental offices, but not so much for schools.
Schools are looking to optimize ventilation but they're not all able to meet the standard for acute care facility, she added.
Newel noted contact tracing has found in almost all cases the virus is spread person to person, often someone in the household or a friend being within six feet for more than 15 minutes.
Asked when a COVID vaccine might be available to the general public, Newel said January at the earliest, with law enforcement, paramedics, firefighter, military, hospital ICU and ER staff getting it first, then higher risk populations.
Five clinical trials are underway in the U.S., and more than 12 worldwide.
"A new normal in 2022, that's my prediction," Newel said.
As for therapeutics, she said zinc and antibiotics are already widely available while remdesivir — which was given to President Trump — has been reserved for the sickest patients, and the monoclonal antibody the president got is "very experimental, not in clinical trials."
Newel urged everyone to get a flu shot.
"We got our flu shots," Friend said. "My 5-year-old son went first. He wanted to show it doesn't hurt."
Newel and Friend will speak to the Aptos Chamber of Commerce noon to 1 p.m. Wednesday, Oct. 21, on Zoom. Topics include COVID-19, business and school reopening and ways to keep yourself and your customers safe. Donation is $10 chamber members, $15 general. Register at https://forms.gle/gCvk8rHZYVNSmhTx5
•••
COVID-19 Cases Around The County
(As of October14, 2020)
| | |
| --- | --- |
| Aptos | 115 |
| Ben Lomond | 21 |
| Boulder Creek | 21 |
| Capitola | 65 |
| Felton | 25 |
| Freedom | 142 |
| Santa Cruz | 500 |
| Scotts Valley | 64 |
| Soquel | 65 |
| Watsonville | 1,512 |
| Unincorporated | 26 |
| Under Investigation | 77 |
| Total | 2,633 |
Source: santacruzhealth.org
To read the Senate nursing home report, see tinyurl.com/covid-19-nursing-homes-pdf
(Visited 27 times, 1 visits today)