Cabrillo College is the recipient of a five-year $3 million grant from the U.S. Department of Education to strengthen career pathways and dual enrollment of high school students, according to college officials and U.S. Rep. Jimmy Panetta.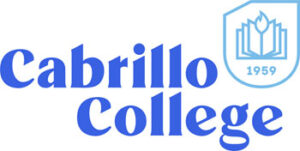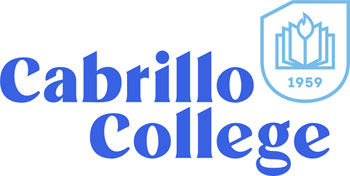 The funding comes for the Title V Developing Hispanic Serving Institutions competitive grant program.
Cabrillo is one of only 80 colleges nationwide to receive a grant.
The full grant name is "Abriendo El Camino: Connecting & Supporting High School Students into Structured College & Career Pathways."
Abriendo El Camino aligns with the College's mission to support all learners in accessing academic and career pathways ('abriendo' is the Spanish word for open) and ('el camino' refers to a path or road). It is connected to the Cabrillo's Guided Pathways initiative to provide instruction and support to students to ensure they not only have access to a college pathway but they remain on and successfully complete that path to achieve their goals.
Cabrillo will use the funds to partner with Pajaro Valley Unified School District to better align academic pathways between Cabrillo and local high schools, promote more dual enrollment, and provide mentoring and student support experiences that will accelerate completion of college degrees and transfer to four-year universities.
Grant funds will help hire staff and student mentors who can provide career guidance, counseling, and mentoring experiences, along with professional development for faculty to improve curriculum alignment in key workforce pathways.
The grant also provides money for family engagement and education about financial aid for college classes. The grant is designed to support high school and community college programs that link students to careers in biotechnology, health sciences, and education.
"We are tremendously excited about the way this funding will build out our Guided Pathways efforts across segments of the high school to college to career pipeline," said Robin McFarland, interim vice president of instruction at Cabrillo. "This is an exciting partnership that will help our students enter the workforce with better preparation and the support that they need to thrive."
Dr. Michelle Rodriguez, PVUSD superintendent of schools, said the district "is honored to support the intentional collaboration" funded by the grant.
She added, "PVUSD and Cabrillo are transforming systems together to increase equity of outcomes in structured pathways as we prepare students in our community for college, career, and life."
The grant comes on the heels of a 2020 grant designed to strengthen pathways relationships between Cabrillo and CSU Monterey Bay.
"Grants like this represent an important investment in local students and their future careers," said Panetta (D-Carmel Valley). "As someone who went to a community college, it is particularly meaningful to support these types of institutions. Community colleges are often the gateway to economic and social mobility for students that are underrepresented in key career sectors. This is an exciting opportunity for students in our region to accelerate their completion of college degrees."
•••
Cabrillo College serves more than 11,000 students a year and has been a federally designated Hispanic Serving Institution since 2007. Enrollment is 48% Hispanic, and Cabrillo hosts three federal grants designed to promote college completion for Hispanic, low-income, and first-generation students.
(Visited 72 times, 1 visits today)